Understanding Why Older Couples Choose Grey Divorce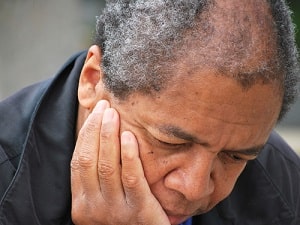 Grey divorce, also known as Silver Splitter or Diamond Divorcees, refers to the older "grey-haired" couples who decide to file for divorce after being in long-term marriages. According to the Pew Research Center, a study conducted by the National Center for Health Statistics and U.S. Census Bureau found that for every 1,000 married couples aged 50 and over, 10 of them ended in divorce. Grey divorce entails many issues a traditional divorce carries, such as the division of marital property and assets and spousal maintenance, but is unlikely to include the allocation of parental responsibilities or child support.
Reasons for Grey Divorce
Longer Life Expectancy and Better Health: Life expectancy has drastically risen within recent years, allocating for more time for older individuals to find happiness in a different partner that best fits their interests.
You and Your Spouse Have Grown Apart: Sometimes, couples do not experience a major upset relating to financial matters, cheating, or abuse, but rather do not feel the same way about each other as they did when they first got married. After the children have grown up and left the nest, many couples are unsure where their marriage may go, which leads to divorce.
Financial Reasons: Financial burdens such as debt can cause issues within a nearing-retirement or already retired couple. Being unsure how money is going to be managed now that one or both of you are not working can cause marital conflict.
General Displeasure: Is your sex life bland or non-existent? Are you unhappy doing day-to-day activities with your spouse? Many couples blame being bored or unsatisfied for many years as a reason to file for divorce.
Retirement: Before retiring, you and your spouse are busy working and/or raising your children. Retirement gives you way more free time than you had before, and many couples find that they do not want to spend that time with their spouse.
Addiction: Substance abuse and gambling are a few addictions grey divorcees experience that can result in the fallout of their marriage. Many divorcees report that their spouses put their addiction above their marriage, family, and financial security, which put them both at risk of losing everything.
Contact a Will County Divorce Attorney Today
Going through a divorce is never easy, especially after you and your spouse agreed to stay together "until death do us part." Do not let your divorce disturb your retirement and the rest of your life. Here at The Foray Firm, we will lead you through your grey divorce and weigh current and future outcomes relating to financial matters, property management, and asset division. Contact a Joliet, Illinois, divorce attorney at 312-702-1293 to schedule a consultation.
Source:
https://www.pewresearch.org/fact-tank/2017/03/09/led-by-baby-boomers-divorce-rates-climb-for-americas-50-population/