Understanding Equitable Distribution of Assets in an Illinois Divorce
Posted on December 31, 2018 in
Divorce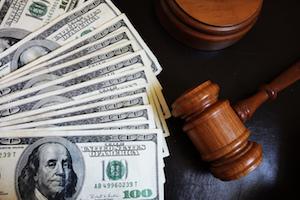 When a couple marries, they not only join their lives but also their wealth and assets. If you and your spouse are considering getting a divorce, you may have questions about how your accumulated property will be divided. Some states automatically divide marital property exactly in half, but Illinois courts use a more nuanced process for determining how marital property is split between divorcing spouses. If you plan to get a divorce in Illinois, you should know how assets are divided according to the state's equitable distribution laws.
Differentiating Between Marital Property and Non-Marital Property
Only marital property is divided during a divorce. Assets acquired during the marriage by either spouse are considered marital property, with exceptions for inheritances, certain gifts, and property addressed in a valid prenuptial agreement. Non-marital or separate property generally includes assets acquired by either spouse before the marriage or after separation. However, it is important to note that assets acquired before the marriage which have been commingled with the other spouses' assets may be considered marital property during divorce.
In Illinois divorces, marital property is divided in a way that is just and reasonable based on each spouse's circumstances. This division method differs from the property division methods of other states in that marital property is not always evenly divided. For example, Illinois courts may be more likely to award the family home to the spouse who will have more parental responsibilities.
Factors Considered by Illinois Courts When Dividing Marital Property
The Illinois Marriage and Dissolution of Marriage Act (IMDMA) lists the most common factors considered by Illinois courts during property division. They include, but are not limited to:
The health, age, and requirements of each spouse
Custodial provisions and parental responsibilities
Each party's financial circumstances and income-earning potential
The worth of each party's non-marital estate
Each party's contribution to the marital estate
Nonfinancial contributions made by either party as a homemaker or parent
Any assets which were misused or wasted during the end of the marriage (called dissipation)
Support or maintenance obligations from prior marriages
Any valid prenuptial agreement
Tax consequences
Whether or not spousal maintenance will be awarded to either spouse
Schedule an Appointment with an Experienced Will County Divorce Attorney Today
If you have further questions about the property division process in Illinois, contact the dedicated Joliet family law attorneys at The Foray Firm. To schedule your completely confidential consultation, call 312-702-1293 today.
Source:
http://www.ilga.gov/legislation/ilcs/documents/075000050k503.htm