Top Questions About Divorce in Illinois
Posted on September 30, 2021 in
Divorce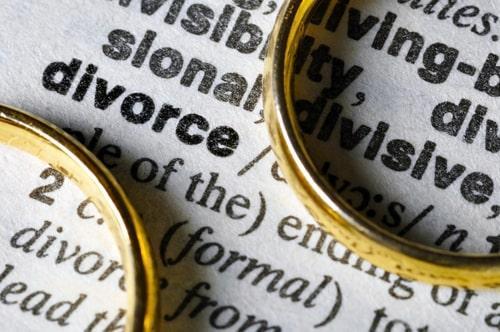 Beginning the divorce process can be a daunting task. After all, most people have little experience dealing with legal issues prior to their divorce case. If you are like many people ending a marriage, you may have never stepped foot in a courthouse before. Understandably, you may feel confused and intimidated by the process. You may be unsure of what to expect. While each divorce case is different, most cases follow the same basic structure and involve similar concerns.
How Do You File for Divorce in Illinois?
Every divorce begins with the divorce petition, technically called a Petition for Dissolution of Marriage in Illinois. One spouse, called the petitioner, files the paperwork with the court and the other spouse, the respondent, is expected to "respond" to the divorce petition. The respondent may choose to do nothing. In this case, the judge will make a "default judgment" which means that the divorce concludes without the respondent's input on issues like the division of assets and debts, child custody, and child support. If you live in the Chicago area or have children, you may also need to file additional forms.
How Long Does it Take to Get Divorced?
Divorce cases vary considerably in length. If you do not have children or own significant assets, your divorce may be over in a matter of a few months. However, if you and your spouse disagree on how to divide property, share custody of your kids, or handle other divorce-related issues, the case may take longer to resolve.
Do I Need a Lawyer to Get Divorced?
Illinois law does not require spouses to hire a lawyer to get divorced. However, there are certain situations in which a lawyer is highly recommended, including:
You and your spouse have children together. When a divorcing couple shares children, they will need to decide on a parenting plan which describes when the child will live with each parent, how parents will make major decisions about the child, and many other important issues. The spouse with less parenting time is typically required to pay child support to the spouse with greater parenting time. Resolving these issues can be extremely difficult without an attorney.

You own high-value assets or have a complicated financial situation. If you or your spouse own a business, high-value assets, complex investments, or other hard-to-divide assets consider working with an attorney. Your lawyer will protect your rights, help you understand what property you are entitled to, and, ideally, reach a mutually beneficial property division agreement.

You and your spouse cannot agree on divorce issues. If you and your spouse cannot agree on divorce issues like property division, spousal maintenance, and child-related concerns, this will complicate your divorce considerably. A lawyer will help you negotiate divorce issues in pursuit of an out-of-court settlement or, if needed, represent you during a divorce trial.
Contact a Joliet Divorce Lawyer
If you are ready to get divorced, contact a Will County divorce lawyer from The Foray Firm for help. Call 312-702-1293 for a confidential consultation today.
Source:
https://www.ilga.gov/legislation/ilcs/ilcs4.asp?ActID=2086&ChapterID=59&SeqStart=8300000&SeqEnd=10000000