Tips for Divorcing a Spouse With a Substance Abuse Problem in Illinois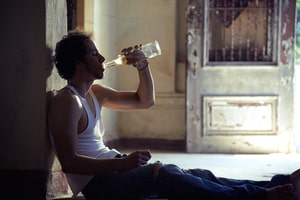 Although most people who get married enter into their union thinking it will last "til death do us part," that is not what statistics show. Approximately 40 to 50 percent of all marriages end in divorce in the United States. There are many reasons that can cause a couple to file for divorce. Issues such as infidelity, financial problems, and drug or alcohol addiction can all put a significant strain on any relationship. Illinois is a no-fault state, which means that a couple must only have "irreconcilable differences" as grounds for divorce. However, when one spouse has a substance abuse problem, this can make the divorce process very challenging. That is why it is essential that you plan ahead and take steps to protect your rights before filing for divorce from an addicted spouse.
Taking Precautions to Protect Yourself
Excessive drug and alcohol use can lead to many problems and negatively impact a family as well. When someone drinks or uses drugs, he or she may become violent by physically or verbally abusing his or her spouse and children. The abusive partner may also squander the couple's savings to fund his or her addiction.
Although every situation is unique, there are certain decisions that still need to be made in an Illinois divorce, regardless of the reasons for splitting up. These include the allocation of parental responsibilities and child support if children are involved, as well as spousal support and the division of property or assets. All of these issues may be impacted by the fact that one party has a substance abuse problem. For example, a parent may be required to have supervised visitation or denied parenting time altogether if it is proven that it is in the best interest of the children.
Here are a few ways you can protect yourself physically, financially, and emotionally when going through a divorce with a spouse who has an addiction:
Hire an experienced divorce attorney.

Obtain copies of important financial documents.
Save text or voice messages from your spouse to prove abuse.
Take photos of any damaged property as a result of your spouse's addiction.
Confide in relatives or friends or seek professional counseling.
File an

order of protection

to stop harassment and abuse.
Contact a Homewood Divorce Attorney
Regardless of how many years a couple is married, a divorce can be challenging on many levels. Deciding who gets what can cause disputes, and if your spouse is battling an addiction problem, the process can become contentious quickly. At The Foray Firm, we have handled numerous family law cases, including complex divorces. Our tenacious Markham asset division lawyers will explain your rights to marital property as well as options regarding child-related issues. To schedule your consultation, call our office today at 312-702-1293.
Source:
http://www.ilga.gov/legislation/ilcs/ilcs4.asp?ActID=2086&SeqStart=3700000&SeqEnd=5200000