Study Suggests Couples Who Meet Online Are More Likely to Divorce
Posted on November 05, 2021 in
Divorce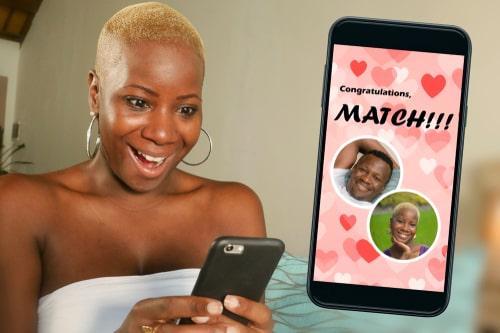 The internet has changed nearly every aspect of our lives – including how we meet potential romantic partners. Over a third of Americans report using dating websites or dating apps to meet people. Social media has also radically changed the way that people meet, date, and marry. Facebook, Instagram, and other social networking sites are also increasingly involved in divorce cases.
One study recently showed that meeting online was associated with a greater chance of divorce. In fact, the research shows that couples that meet online are over six times more likely to divorce.
Online Dating Associated With Higher Divorce Rates
Online dating has led to countless successful marriages. However, meeting a potential spouse online may not be the best way to find lasting marital happiness, according to the research. Approximately 12 percent of couples who met online ended their marriage within three years. Experts suggest that many people who meet online do not know each other as well as they think they do. They do not have access to information about the potential suitor from mutual friends and family that people who met through traditional means have access to.
Dating Apps Can Influence Your Divorce Case
If your marriage is ending, it is important to be aware of how dating apps can influence your case. What you post online can come back to haunt you during a divorce case – especially a high-conflict case. During a contentious divorce case, everything from your Facebook page to an online dating profile can be scrutinized. Even if you have set your online profiles to "private," it is still possible for another person to access your information and share it with others.
It is always best to avoid posting on dating websites and apps until after the divorce is final. Illinois is a no-fault divorce state, so dating someone else while technically married is not grounds for divorce. However, it may impact some elements of your divorce case. For example, posting pictures of you at a party with drugs and alcohol on a dating site could be used against you in a child custody dispute. Posting information about an expensive purchase could impact property division negotiations or even lead to a dissipation of assets claim. A skilled divorce lawyer can help you avoid these types of concerns and find ways to fight for a favorable divorce outcome.
Contact a Joliet Divorce Lawyer
At The Foray Firm, we understand that each divorce case is unique. We are committed to providing personalized solutions for a wide range of divorce and family law needs. Contact one of our Will County divorce lawyers for help today. Call 312-702-1293 for a confidential consultation.
Sources:
https://www.pewresearch.org/fact-tank/2021/02/11/for-valentines-day-5-facts-on-relationships-and-dating-in-the-u-s/
https://www.today.com/tmrw/couples-who-meet-dating-apps-are-more-likely-divorce-early-t236940