Spousal Support Is Not Guaranteed in an Illinois Divorce
Posted on December 19, 2018 in
Divorce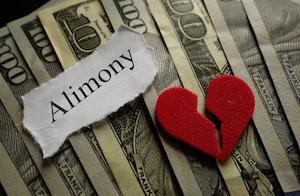 f you believe what you see on TV and in the movies, the "average" American family once looked quite different from what it looks like today. In many homes, the man of the house worked full time, while his wife was a stay-at-home mother and homemaker. Of course, this was not how every family worked, but the situation was so common that when a divorce occurred, it was practically assumed that the husband would make support payments—called alimony—to the wife to help her make ends meet.
In the last 40 years or so, much has changed about family life. Today, only a select few households can afford for just one spouse to work. Additionally, each spouse's role can now be customized to meet their family's needs with far less concern about social pressures or gender-based expectations. These changes have been reflected in divorce laws across the country, including here in Illinois, with lawmakers intent on making divorce as fair as possible for all couples. One example can be found in the state's laws regarding alimony—now called spousal maintenance—and the fact that it will not always be ordered in divorce cases.
Important Factors
The Illinois Marriage and Dissolution of Marriage Act (750 ILCS 5) says that if there is no prenuptial or postnuptial agreement that addresses the issue of maintenance, the court must determine that a need exists for such payments before they can be ordered. To determine need, the court will look at a number of factors related to the marriage and divorce, including:
The income and property of each spouse, including the property each receives in the divorce
The age and health of each spouse
The earning ability of each spouse, currently and in the future
The needs of each spouse
The impact on a spouse's earning capacity caused by marital responsibilities and domestic duties, including raising the couple's children
How long the spouse seeking maintenance will need to gain education, training, and employment
The length of the marriage
The lifestyle and standard of living enjoyed during the marriage
Contributions made by the spouse who seeks maintenance to the other spouse's career
Any other factor deemed to be relevant by the court
Based on all of these considerations, the court must decide whether or not a maintenance award is needed. If so, the law provides a formula to be used in most cases for calculating the amount of the payments and how long the payments will last.
Call a Will County Spousal Support Attorney
If you are considering a divorce and have questions about spousal maintenance, contact an experienced Joliet divorce lawyer. Call 312-702-1293 to schedule a confidential consultation at The Foray Firm today. We will review your case and help you make informed decisions.
Source:
http://www.ilga.gov/legislation/ilcs/ilcs4.asp?DocName=075000050HPt%2E+V&ActID=2086&ChapterID=59&SeqStart=6100000&SeqEnd=8350000