Should I Keep the House in My Divorce?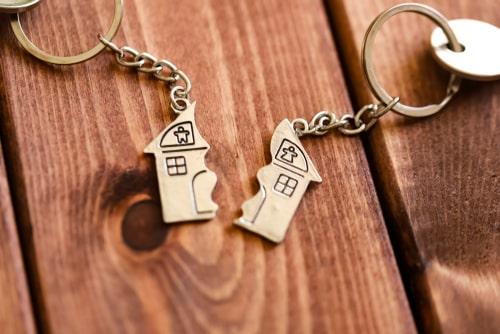 For most people, their home is the single most valuable asset they own. Whether it is a house, condominium, townhouse, or another type of property, it is likely that the bulk of your net worth is tied up in real estate. This is one reason that determining what to do with the house during a divorce is so important - and often so difficult.
There are seemingly countless legal, financial, and personal factors to consider when deciding what to do with the marital home during divorce. Selling the home may allow a couple to pay off joint debt and begin their post-divorce lives with a fresh start financially. However, this may also require uprooting children, moving to a new neighborhood, or living apart from family and friends.
If you plan to end your marriage and are struggling with this decision, consider reaching out to a divorce attorney experienced in property division matters for help.
Selling the Marital Home During Divorce
If neither spouse has the time or financial resources to assume sole ownership of the home, selling the marital home may be the most logical decision. However, depending on the local real estate market and the condition of your house, it may take months or even years to sell it. In addition, there are often costs associated with selling a home such as closing fees, retrofitting charges, broker's commissions, attorney fees, and other expenses.
Keeping the Marital Home During Divorce
On the other hand, keeping the marital home can benefit both parties in the divorce, especially if one of them is the primary caregiver of minor children. Keeping the house means that the children can remain in their home with their primary caregiver, in a familiar and comfortable environment. However, it is important to consider all financial aspects of this decision as well. If one spouse retains ownership of the home, the other spouse will need to be compensated for his or her share of the home's value.
In the end, whether you decide to keep or sell your marital home, it is important that you have a clear understanding of what this decision will mean for your future. A skilled divorce lawyer can help you make an informed decision that is in your best interests, both now and in the future.
Contact Our Joliet Divorce Lawyers
If you are getting divorced, you will need to make several essential decisions regarding your home, vehicles, bank accounts, investments, and other assets. Contact our Will County divorce lawyers for help for 312-702-1293.
Source:
https://www.ilga.gov/legislation/ilcs/documents/075000050k503.htm