Should I Hire a Private Investigator for My Divorce?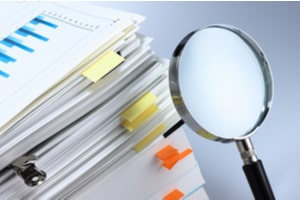 Some couples are lucky enough to experience an amicable divorce — the asset division may be mutually agreed upon, spousal maintenance costs may not bring up arguments, and determining how to share parental responsibilities may be a breeze. However, this is not the common divorce experience shared by most couples. Some couples may disagree on certain areas of the divorce while others may not be able to agree on a single portion throughout the process. For those who are on bad terms with their former spouse, they may seek out assistance from a third-party: a private investigator.
What Can a PI Do For Me?
Private investigators are professionals whose job involves researching and verifying information on any subject that their client needs them to. In the case of divorce, PIs will place their focus on their client's spouse to help garner any information that may be useful throughout the divorce proceedings. Divorce investigations will typically focus on infidelity, hidden assets, and domestic violence.
Infidelity: The state of Illinois does not require couples to provide grounds for their divorce aside from showing irreconcilable differences. Having a private investigator prove that your spouse is cheating on you may not be required to file for divorce, but it may help you in the

asset division

process. It is common for those having an affair to spend money on their new significant other. With proof that your spouse has been dissipating marital assets, you may be able to receive a higher amount as compensation when dividing your assets.
Hidden Assets: In highly contentious divorces, it is not uncommon for someone to attempt to conceal their assets and keep them from their spouse. This may include keeping a secret bank account or giving friends a large sum of money in the form of a "gift" to be given back upon the finalization of your divorce. A PI can research into the financial history of your spouse to see if any asset concealment is occurring. Not only will this keep you from losing out on your own money, but it may also warrant you a larger division to make up for the unethical actions of your spouse.
Domestic Violence: Unfortunately,

domestic violence

is all too common in homes across the U.S. Because most of this abuse occurs behind closed doors, it can be difficult to prove in a court of law. Many victims keep the abuse a secret out of fear of backlash or misbelief by the court. Hiring a private investigator to collect proof of the abuse is a constructive way of providing the court with proof while also avoiding possible violent backlash. This proof can help you obtain an order of protection and assist you in any conversations about parenting plans.
Call a Joliet Divorce Lawyer for Help
In order to be prepared for your divorce, it is important to go into the proceedings with support from an experienced legal team. Not all divorces can be as clean-cut as we wish them to be, and oftentimes you may need a private investigator's help in addition to your attorney. The Foray Firm has worked with couples throughout Illinois for the past 10 years and has provided its clients with information about private investigators if their situation warrants additional help. We work tirelessly to help all of our clients move forward with their lives by putting their best foot forward. If you are considering filing for divorce, contact our Will County divorce attorneys at 312-702-1293 for a consultation.
Sources:
https://www.isba.org/sites/default/files/publications/pamphlets/Divorce.pdf
https://businesspartnermagazine.com/how-private-investigator-help-divorce-case/
https://www.worthy.com/blog/divorce/legal/private-investigator/