Qualifications for a Simplified Divorce in Illinois
Posted on January 17, 2019 in
Divorce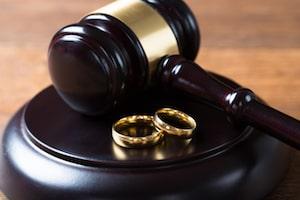 So you have finally made the decision to go ahead and get a divorce. While it may be a weight off of your chest, you may not be able to celebrate as quickly as you had hoped. Some divorces can drag on for months, and highly contested divorces can even drag on for years. The last thing you want when you have decided to end your marriage is to have to deal with your soon-to-be-ex for the next 12 months or more. In some cases, you can apply for a joint simplified divorce, which can significantly decrease the time you will be waiting to get a divorce decree.
What Is a Joint Simplified Dissolution of Marriage?
If you meet certain qualifications, you do not need to spend the time to go to court over every little detail pertaining to your divorce. Typically, joint simplified dissolutions are uncontested divorces, meaning both spouses agree to end their marriage and have little to no arguments about issues pertaining to the divorce, such as spousal support or property division. In a joint simplified dissolution, couples typically only have to appear in court one time, when they are ready to make the divorce final. This can ultimately save thousands of dollars in court costs and lawyer fees.
Qualifications for Joint Simplified Dissolution
Even though it sounds like everyone would want to use the joint simplified dissolution procedure to complete their divorce, not everyone can. You must meet a certain set of requirements before you can begin the simplified process. If all of the following are true, you and your spouse can use the simplified method to complete your divorce:
Both you and your spouse waive the right to spousal support.
Either you or your spouse have met the residency requirements to file for divorce.
You can provide proof of irreconcilable differences.
You and your spouse did not have children or adopt a child during the marriage.
You and your spouse were not married for longer than eight years.
Neither you or your spouse have real estate property or retirement benefits, or your retirement benefits reside in separate accounts and are worth less than $10,000.
The total value of all marital property is less than $50,000.
Both you and your spouse have disclosed all assets, liabilities, and tax returns for all years of the marriage.
You and your spouse have a written agreement about property division and responsibility for debts and liabilities.
You and your spouse have a written agreement about any companion animals you own.
Consult With a Will County Divorce Lawyer
The joint simplified dissolution procedure may sound extremely appealing to many couples. However, there are many qualifications that you must meet if you want to make your divorce a simplified procedure. In addition, you must make sure that you and your spouse can come to an agreement about everything. If your divorce is contested in any way, the joint simplified procedure will not work for you. At The Foray Firm, we understand that you want to complete your divorce in a timely fashion. We will explore all options, including the joint simplified procedure, to find one that is the best for your situation. Call our skilled Joliet, IL divorce attorneys today at 312-702-1293 to schedule a consultation.
Sources:
http://www.ilga.gov/legislation/ilcs/ilcs4.asp?DocName=075000050HPt%2E+IV-A&ActID=2086&ChapterID=59&SeqStart=5300000&SeqEnd=6100000