Preparing Your Finances for an Illinois Divorce
Posted on April 25, 2019 in
Divorce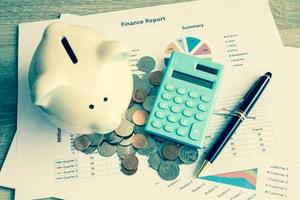 For many people, getting a divorce is the most difficult thing they have ever had to do or experience in their lives. Getting a divorce uproots your entire life after you have gotten used to it for years or even decades. Divorces not only spell emotional turmoil, but they can also wreak havoc on your finances if you are not careful. Many people often underestimate the effect a divorce will have on their finances or simply make poor decisions because they are under pressure. One way to avoid making these mistakes and to set yourself up for success after your divorce is by preparing before you even begin the divorce process.
Know What You Are Working With
Before you do anything, your first task is to take inventory of everything that you own. You should take stock of all assets and have all pertinent documents on hand, including:
Savings and checking account statements;

Brokerage account statements;

Pension and Social Security statements;

Property deeds and car titles; and

Any physical property you own, such as household items.

Do not forget to also take inventory of any liabilities or debts you may have. Gather all documents pertaining to these, such as:
Mortgage documents;

Credit card statements;

Auto loan documents; and


Personal loan documents.
Make Necessary Changes
Next, you should begin separating your finances between you and your soon-to-be ex-spouse. You will not be able to make all of these changes right away – some of these actions will have to wait until your divorce is finalized – but you should keep in mind that at some point, the following should be done:
Close joint checking and savings accounts;

Close joint credit card accounts;

Open your own checking, savings and credit card accounts with your name only;

Begin building credit in your name;

Remove your spouse from your trust, will, living will, medical directive, and power of attorney; and


Designate a new beneficiary for your pension, IRA, 401k, and life insurance policy.
Contact a Knowledgeable Will County Divorce Lawyer
There are many things you must attend to when you are getting a divorce, but your finances are, perhaps, the most important aspect. With proper planning, you will be able to come out of your divorce in good financial shape. At The Foray Firm, we can help you make sure you have your ducks in a row before you begin your divorce process. Our skilled Joliet, Illinois, divorce attorneys will ensure you are left with a fair portion of the marital estate and that you come out of your divorce with a healthy financial picture. Call our office today at 312-702-1293 to schedule a consultation.
Sources:
https://www.thebalance.com/how-women-can-prepare-financially-for-divorce-4158899
https://www.nerdwallet.com/blog/finance/7-ways-to-prepare-your-finances-for-divorce/
https://www.mint.com/personal-finance-4/preparing-for-a-divorce-personal-finance-tips-from-the-pros