Planning for Life After Spousal Maintenance Ends
Posted on April 12, 2021 in
Divorce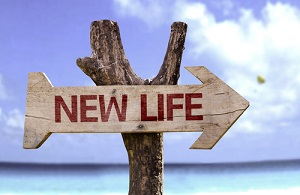 Though getting a divorce is often the right decision for personal reasons, you may find yourself at risk of financial hardship without your spouse's income, especially if your own earning ability is limited. Petitioning for spousal maintenance can help you meet your needs after the divorce, but these support payments usually have an end date, and they can terminate earlier than expected under certain circumstances. With this in mind, it is a good idea to start planning for your future as soon as possible.
How Long Will Support Payments Continue?
When an Illinois court determines that spousal support is appropriate, it will often be ordered for a fixed term, the length of which is figured using a calculation based on the length of the marriage. In general, a longer marriage means a longer duration of spousal maintenance payments, though the court may decide to deviate from the calculation depending on the specific circumstances. In any case, the end date of support payments will be included in the divorce decree. However, alimony payments can terminate before the expected end date if the receiving spouse remarries or moves in with a new partner, or if the paying spouse dies.
Getting Ready for Alimony to End
Even if the end date of your spousal maintenance payments is set for several years in the future, you should start preparing for that eventuality early on. An important first step is to create a budget that factors in all of your monthly and yearly income, including from spousal support and possibly child support if you are a parent, as well as your expenses. During this process, you may find opportunities to cut costs that can make your financial obligations more manageable.
You should also start thinking about how you will replace the spousal support income when those payments are no longer available. Often, this means seeking employment. If you worked in the past, consider reaching out to your professional network and brushing up on skills that would help you restart your career. Even if you have mostly been a stay-at-home parent or spouse, you may be able to identify marketable skills that you already have and could leverage for a job opportunity or small business. If you need to further your education to have the kind of career you want, you can look into classes online or at a local college and use support payments to help you fund your tuition.
Contact a Will County Spousal Maintenance Lawyer
At The Foray Firm, we can help with any legal issues related to spousal support, including petitioning for maintenance during the divorce, enforcing payments from your spouse, and helping you pursue a post-divorce modification if necessary. Contact our Homewood divorce attorneys today by calling 312-702-1293.
Source:
https://www.ilga.gov/legislation/ilcs/documents/075000050k504.htm