Modifying Maintenance Orders After Your Illinois Divorce
Posted on March 28, 2019 in
Divorce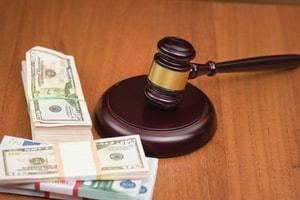 For many people, a divorce is a new start to their lives. The finalization of a divorce is a cause for celebration, especially considering how long and difficult the divorce process can be. Though you may want to forget that your former spouse exists after your divorce is over with, you may never truly be 100 percent separate from him or her, especially if you have children together. Many divorces will end with certain child support, spousal maintenance and parental responsibility orders being given, but that does not mean they are permanent. In some cases, you may need to revisit these issues and come to a new agreement. If this happens, you will have to petition for an order modification.
Factors Considered for Maintenance Modification
Either spouse – the payer or the receiver – can request to have spousal maintenance orders modified. Maintenance orders will be modified only if there is a significant change in circumstances to either spouse's situation. In order to determine whether or not a modification is called for, the judge will look at a variety of factors, including:
Any change in employment status of either spouse and whether or not that change was made in good faith;

The efforts made by the receiving spouse to become self-supporting;

Any impairment of the present and future earning capacity of either spouse;

The tax consequences of the maintenance payments for each spouse;

The duration of the maintenance payments paid in relation to the length of the marriage;

The property awarded to each spouse in the divorce;

The increase or decrease in each spouse's income since ordering the maintenance payments; and


The property acquired and currently owned by each spouse.
The factors used during the initial maintenance determination will also be considered when a modification to the maintenance order is requested.
A DuPage County Maintenance Modification Lawyer Can Help
For many people, the divorce process is long, difficult and wrought with much emotional distress. Though the distress of a divorce cannot always be avoided, you should not have to revisit the anguish if you need to request a modification to maintenance that was awarded. At The Foray Firm, we can help you navigate the process of modifying a maintenance order. Our experienced Homewood maintenance modification attorneys will help you make sure you are being represented fairly and that your case is given due consideration for modification. Contact our office today to set up a consultation by calling 312-702-1293.
Sources:
http://www.ilga.gov/legislation/ilcs/ilcs5.asp?ActID=2086&ChapterID=59