Managing Parenting Time Challenges During the COVID-19 Pandemic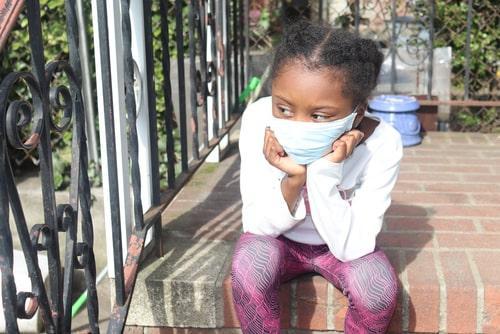 Under any circumstances, divorced parents may find it challenging to share parenting time in a way that meets the children's needs, fosters a strong relationship between the children and both parents, and minimizes co-parenting conflicts. Over the course of the past year, the unique circumstances of the COVID-19 pandemic have only further complicated these issues. Whether you are already divorced or you are going through a divorce now, an experienced attorney can help you handle parenting time to account for the current situation.
How Has COVID-19 Affected Parenting Time in Illinois?
The pandemic has brought about many changes to our way of life in Illinois and throughout the United States. Some of the changes that can directly affect divorced or divorcing parents include:
Family health concerns - Many parents are concerned about the spread of the virus when children transition between households, especially if each parent has a different perspective on upholding health precautions. Parents who are at risk of severe complications from the virus, or who live with grandparents and other older relatives, may be especially worried.
Changing work schedules - The increased prevalence of working from home means that many parents are sharing close quarters with their children during the day and trying to balance the responsibilities of work and parenting. Alternatively, health care employees and other essential workers may find themselves working greater or irregular hours, which can detract from their scheduled parenting time.
Remote learning - Whether a child's school is closed for in-person learning or parents have chosen to keep their children at home, parents now often find themselves responsible for ensuring that their children are staying on task and keeping up with their education, and for ensuring that their children have the space and materials to learn effectively.
Travel limitations - Parents who rely on public transportation to exchange their children between households may be exposed to greater risk of contracting the virus. Additionally, parents who live across state lines may find themselves subject to restrictions on interstate travel, making it difficult to regularly exchange their children.
Adapting to Changing Realities
With all of these new challenges in mind, it is important for parents to take extra care when creating a parenting plan, or when carrying out the terms of an existing plan. Parenting plans may need to be adapted based on a parent's work schedule, or to allow for the children to have a dedicated space for at-home learning. Parents may also need to be flexible and consider options including virtual parenting time via phone or video chat, or rearranging schedules to make up for missed parenting time due to an unexpected circumstance.
Some of these adaptations can be agreed upon between the two parents, but in other situations, it may be necessary to pursue a legal modification to your parenting time schedule through the court. It is important to remember that if you have an existing parenting plan in place, you should do your best to follow it as much as possible, as failing to do so can have serious legal consequences.
Contact a Will County Family Law Attorney
At The Foray Firm, we know how difficult the pandemic has been for divorced parents, and we understand that the challenges are likely to continue for some time. We can advise you on how to create, modify, or follow a parenting plan under these unique circumstances. Contact a Joliet parenting time lawyer today at 312-702-1293.
Sources:
https://www.ilga.gov/legislation/ilcs/ilcs4.asp?ActID=2086&ChapterID=59&SeqStart=8300000&SeqEnd=10000000
https://www.healthychildren.org/English/health-issues/conditions/COVID-19/Pages/Co-Parenting-Through-COVID-19.aspx