Maintaining Relationships With Your Kids When You Have Less Parenting Time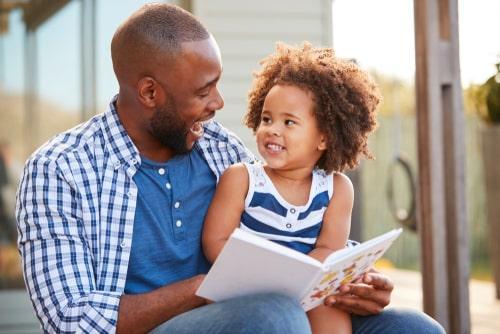 For both parents and children, a divided parenting time schedule is one of the most difficult adjustments to make after a divorce. While Illinois courts tend to prefer arrangements that allow both parents to spend time with their children, this still means that each parent will spend significant time away from them. In many cases, the parenting time balance is at least slightly skewed toward one parent, and this can make the situation even more difficult for the parent with a lesser share.
If you have been granted less parenting time in your divorce resolution, it does not necessarily mean that you are a lesser parent. Often, such an arrangement is simply best for your children so as to provide stability and minimize interruptions to their routine. While maintaining your relationships with your kids under these circumstances may require a little more effort, it is certainly possible.
Keeping Your Relationships Strong
Here are some suggestions that can help you maintain a strong bond with your children, even if you do not see them as often:
Prioritize your kids when you do have time with them. If your time with your kids is limited, you may want to try to clear your schedule so that you can be with them as much as possible during your parenting time. Sitting down to meals and finding fun things to do together at home or nearby can go a long way toward helping your relationships stay strong.

Make your home a welcoming place. No matter how limited your parenting time is, having a dedicated room for your children to call their own can help to make your home feel like their home as well. You might also consider keeping your home stocked with things like your kids' favorite foods, toys, games, and anything else that makes them feel more comfortable.

Consider virtual communication. If there are long stretches between your scheduled parenting time, you can still keep in touch with your kids by calling, texting, or planning video chats, just try to be respectful of the other parent's time as well.

Attend your children's important events. When your kids have performances, sporting events, or important occasions at school or in their personal lives, you can make an effort to attend even when the events fall outside of your scheduled parenting time. This gives you another opportunity to see your kids and helps them know that you are thinking about them.
Contact a Will County Parenting Time Lawyer
While you make your own efforts to be there for your children, the Joliet, IL family law attorneys at The Foray Firm can help you address any legal matters related to parenting time and parental responsibilities, including the creation of a parenting plan during the divorce process and modifications in the years following your divorce. If you need legal assistance, call us today at 312-702-1293.
Source:
https://www.ilga.gov/legislation/ilcs/ilcs4.asp?ActID=2086&ChapterID=59&SeqStart=8300000&SeqEnd=10000000