Is the Right of First Refusal Required in an Illinois Parenting Plan?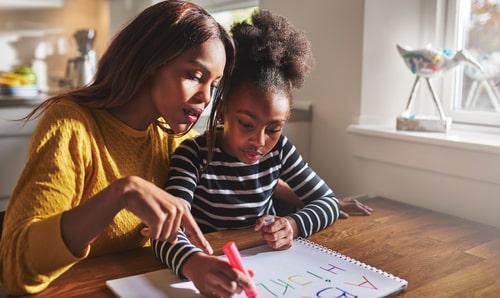 When addressing issues related to child custody, parents will need to consider multiple different factors. While matters related to children will be a key consideration for parents who are going through a divorce, unmarried couples may also need to determine how they will handle child-related issues in the event of a breakup or any other situation where a child's parents are not living together as partners. Decisions involving child custody will be set down in a legally-binding document known as a parenting plan or parenting agreement. While much of the focus of a parenting plan will be on how parents will divide parental responsibilities (legal custody) and parenting time (physical custody or visitation), the agreement may also address a variety of other related issues. One important issue that parents may want to include in their parenting plan is the right of first refusal.
Understanding the Right of First Refusal
When parents divorce or separate, they will need to make adjustments to the ways they care for their children. While a parent may have become used to being there to address their children's needs on a daily basis, they may no longer be able to do so, since the children will be staying with the other parent at least some of the time. However, there may be some cases when a parent may be concerned about who will care for their children if the other parent is unavailable.
In many cases, a person may believe that it would be best for their children to be able to stay with a parent whenever possible rather than being left with a babysitter or sent to the home of another family member. To ensure that parents will be able to provide care whenever it is needed, a couple may include the right of first refusal in their parenting plan. While the right of first refusal is not required by law in Illinois, it may be included if the parents agree on these terms, or either party may ask the judge in their case to grant them the right of first refusal because they believe it is necessary to protect their children's best interests.
The right of first refusal will apply in situations where a parent will not be available during their scheduled parenting time, and they plan to make arrangements for alternative childcare. A couple's parenting plan may state that before making these arrangements, a parent will first be required to contact the other parent to see if they are available to care for the children during the times that they will be unavailable. The terms related to the right of first refusal should be specific about the situations where this right will apply. A parenting plan may detail how long a parent will need to be unavailable before the right of first refusal is invoked, how much prior notice one parent will need to give to the other and the amount of time that the other parent will have to respond, and how children will be transported between parents' homes or other locations in these situations.
Contact Our Joliet Parenting Plan Attorneys
If you have questions about the right of first refusal or other matters related to your parenting plan, The Foray Firm can help you understand your options. We will discuss your concerns and help you understand how you can protect your parental rights and your children's best interests. Contact our Homewood child custody lawyers at 312-702-1293 to set up a confidential consultation and get the legal help you need.
Source:
https://www.ilga.gov/legislation/ilcs/ilcs4.asp?ActID=2086&ChapterID=59&SeqStart=8300000&SeqEnd=10000000