Is My Unfair Prenuptial Agreement Even Enforceable?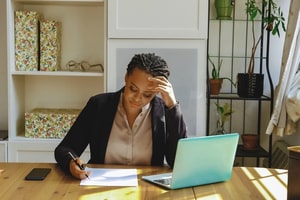 Prenuptial agreements can be a great tool during divorce proceedings. Spouses who have one in place often find that their divorce goes much quicker and smoother than it would have without one. Those who have prenuptial agreements are likely to be able to file an uncontested divorce, as most of the divorce terms are likely already agreed upon. However, an unfair prenuptial agreement can serve as a roadblock to divorce. Women are more likely to be disfavored in a prenuptial agreement than men and are less likely to seek a divorce if they believe that their prenuptial agreement will leave them high and dry. However, there are circumstances where an Illinois court will refuse to enforce a prenuptial agreement that is drastically unfair to one party. If your prenuptial agreement is the main reason you are hesitant to get a divorce, you should consult an attorney to find out whether yours could be set aside.
When Will Illinois Courts Refuse to Enforce a Prenuptial Agreement?
There are a number of circumstances that will cause a divorce court in Illinois to refuse to enforce a prenuptial agreement. These circumstances include:
Undue hardship - While generally a spouse can waive her right to receive alimony, this provision may not be enforced if you will be left completely unable to provide for yourself after the marriage ends. This is the main part that many people wanting to leave their marriages are afraid of. No, your wealthy spouse cannot leave you in a situation where you would be in dire financial straits and in need of public benefits.

Coercion - If you were coerced into signing your prenuptial agreement, it may not be enforced. For example, if your spouse blackmailed you into signing by threatening to release nude images of you, the agreement can be invalidated.

Fraud - If your spouse lied about their assets to get you to sign, there is a real chance that you would not have signed if you had had all the information. For example, if your spouse claimed that they do not own much and their total assets are only worth around $25,000, but it turns out that they have hundreds of thousands they hid from you, the agreement may not be valid.
Finally, any provisions involving child custody or child support are not enforceable. Parents cannot use a prenuptial agreement to decide who should have custody of the children, as this issue is to be decided in the best interests of the child. Parents cannot waive their child's right to receive child support either.
Call a Will County Divorce Lawyer
If your prenuptial agreement is stopping you from seeking a divorce, The Foray Firm may be able to ease your fears. Our experienced Homewood divorce attorneys will thoroughly evaluate your prenuptial agreement to assess whether it could be invalidated. Contact us at 312-702-1293 for a free consultation.
Source: https://www.ilga.gov/legislation/ilcs/ilcs3.asp?ActID=2087&ChapterID=59