Is My Co-Parent Purposely Damaging My Relationship with Our Child?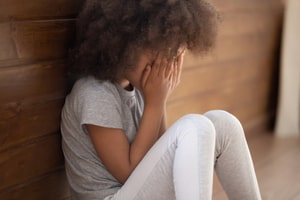 When parents get divorced, their ongoing relationship can be tricky to navigate. Unlike other divorced couples, co-parents do not have the option of living completely separate lives. Maybe they spend time with their kids together or perhaps they only communicate regarding parenting arrangements and other necessary decisions. While it is always advisable to have an amicable co-parenting relationship, this is not always the case. In fact, some parents will go so far as to create a division in the relationship between their child and their co-parent in a tactic known as parental alienation.
What is Parental Alienation?
The term parental alienation syndrome (PAS) was coined in 1985 by child psychologist Richard Gardner to describe the behaviors seen in a child when they are subjected to parental alienation. When one parent discredits the child's other parent, this can directly influence the child's relationship with the discredited parent. The words and actions that are done to damage this relationship are known as parental alienation. This can come in many forms, a common example being one parent telling the child that their other parent does not love them or care about them. He or she can also provide in-depth details of why their marriage failed in an attempt to turn their child against their other parent. The severity of parental alienation tactics can vary and may not always be intentional. However, these criticisms can leave a lasting, damaging impact on the quality of the child-parent relationship.
Signs of PAS
Parental alienation syndrome is not an officially recognized mental health condition, but a court may acknowledge one parent's efforts to damage the other parent's relationship with their child. If you have suspicions that your child is being subjected to parental alienation, look for the following signs:
The child consistently and unfairly criticizes the alienated parent.

When asked, the child cannot provide any concrete evidence or explanations for their feelings toward their parent.
The child's feelings toward their alienated parent remain consistently negative regardless of the situation.
The child fully supports the other parent, never wavering on their opinions.
The child uses words or explanations that appear to be outside of their vocabulary or memory.
Contact a Joliet Family Lawyer for Help
If you have begun to notice a change in your child's interactions with you, your co-parent may be to blame. It is not uncommon for one parent to use their child as a tool for revenge or to unknowingly force their opinions on their child. Any signs of parental alienation should be brought up in court as they can greatly impact your ongoing relationship with your child. At The Foray Firm, we believe that the ending of your marriage should not be the determining factor of you and your child's relationship. Our attorneys are dedicated to working with families and helping you maintain your relationship with your child, even from a distance. For help with your case, contact our Will County family attorneys at 312-702-1293 today.
Source:
https://www.healthline.com/health/childrens-health/parental-alienation-syndrome#signs-and-symptoms