If My Ex Remarries, Am I Still Obligated to Pay Spousal Support?
Posted on September 25, 2020 in
Divorce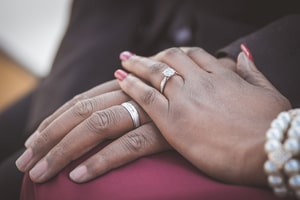 After your divorce proceedings are finalized and all the dust settles, it can sometimes still feel as if you have marital obligations to your former spouse. Spousal support is often a requirement for divorced couples, and if you share children, you will continue to communicate and see each other in the years to come. Spousal support, also known as alimony or spousal maintenance, is the financial support from the higher-earning spouse to the other. Oftentimes, these payments are made monthly and the allotted amount is determined and mandated by the court. All spousal support agreements vary, both in amount and timeline, and you may be wondering how long the payments will go on. As the years go by, this financial assistance can begin to seem unnecessary, especially if your former spouse is in a serious relationship with someone new. Luckily, Illinois law addresses the instances that warrant spousal support adjustments or termination for situations such as these.
Adjusting Spousal Support Obligations
Is the possibility of marriage on your former spouse's horizon? This situation arises for many divorced couples and warrants adjustments to your spousal support obligations. According to Illinois law, there are three situations that warrant immediate termination of spousal support obligations: the death of either spouse, the remarriage of the receiving spouse, or if the receiving spouse begins cohabitating with another person. Because the purpose of alimony is to help the lower-earning spouse stay afloat, if a new spouse comes into the picture, then the financial assistance is no longer necessary.
If your spouse does not remarry, but you believe that you have a case to modify your spousal support obligations, it is best to discuss your situation with a divorce attorney to verify that it qualifies for an adjustment. According to Illinois law, spousal maintenance obligations may be modified or terminated if the paying party can prove that there has been a substantial change in circumstances, such as the following:
A change in employment status of either spouse and whether the change was made in good faith

The efforts of the receiving party to become self-supporting
Any impairment of the present and future earning capacity of either party
The tax implications of the spousal support payments on each party
The duration of the maintenance payments already made compared to the length of the marriage
The property given to each party in the property division process
The change in either party's income since the spousal support determinations were made
The property acquired and owned by each party since the spousal support determinations were made
Any other factors that the court deems relevant
Contact a Joliet Lawyer for Post-Divorce Modifications
Rarely do divorce agreements stay the same with the life changes that come your way, and spousal support payments are not meant to last forever. If your former spouse is getting remarried or you have experienced any of the circumstances outlined above, you may have a case to modify or terminate your alimony obligations altogether. The Foray Firm strongly believes that your divorce agreement should reflect you and your spouse's current financial situation, not your previous one. With over a decade of experience in divorce and family law, our reputable attorneys are prepared to take on your case and help you get the outcome that you need for your financial situation. Contact our Will County divorce attorney at 312-702-1293 to discuss the details of your divorce agreement that need adjusting.
Sources:
https://www.ilga.gov/legislation/ilcs/documents/075000050k504.htm
https://www.ilga.gov/legislation/ilcs/documents/075000050k510.htm