How to Conduct Yourself in Court During Your Parenting Case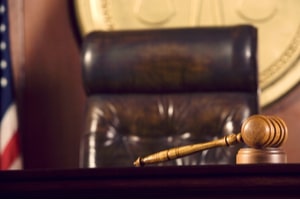 For many, a divorce may be their first experience in a courtroom with a judge making decisions for them. While you have probably seen television shows that depict court proceedings, this is not an accurate representation of court and the characters' actions are likely something that you should avoid following. No matter the reason you are in court, your conduct can greatly affect the outcome of the case. This is especially crucial for those discussing parenting arrangements for their children. In these parenting cases, the way you hold yourself is your first impression on the judge and likely the most important. Courtrooms and legal proceedings often make those who are unfamiliar with the process nervous and uncomfortable, causing them to act differently than they do in normal life. While you may not be able to keep yourself from being on edge, keep in mind the following tips that can help you present yourself in a good light:
Clothes Matter: In a similar fashion to a job interview, your outfit can be used to gauge your personality, commitment to the case, and overall capacity to appear professional when necessary. It is important to wear business attire to court — no jeans, t-shirts, or sweatpants. By dressing for the occasion, you are showing the judge that you take this court proceeding seriously and are able to put yourself together when necessary: an important parenting quality. It may be a good idea to show another person your chosen outfit before showing up in court.
Timeliness Is Key: Being on time to your court hearing and being present shows your respect for the legal team working on your case and that you take the matters of parenting seriously. This is also reflective of your ability to make time for your children, even if it means showing up to court. The judge will be analyzing all of your words and movements, and being on time says "I care and I will be there for my child."
Respect the Judge: There are a few things that those involved in a court case should know before the hearing starts. Everyone in the courtroom should stand when the judge enters or leaves the courtroom. This is age-old etiquette that is still followed today. Anytime the judge speaks to you, stand and respond, calling them "Your Honor." They will let you know when it is your time to speak, and you should avoid speaking out of turn. Showing disrespect to the judge will only work against you in the decision making process.
Call a Naperville Parenting Attorney Today
The best way to prepare for your courtroom hearings is to speak with an experienced attorney. They will be able to provide you with the basic etiquette information as well as any additional tips for the particular judge working on your case. Because they are familiar with the judges in the area, they will likely have some hidden tips that they can provide you with that cannot be found elsewhere. The Foray Firm has extensive experience working in the family courts throughout the south suburbs of Chicago and we assist our clients before every courtroom appearance. If you are fighting for your rights as a parent, contact our Joliet divorce lawyers at 312-702-1293 to schedule a consultation.
Source:
https://www.mass.gov/info-details/how-to-conduct-yourself-in-court