How to Communicate With Your Co-Parent After a Divorce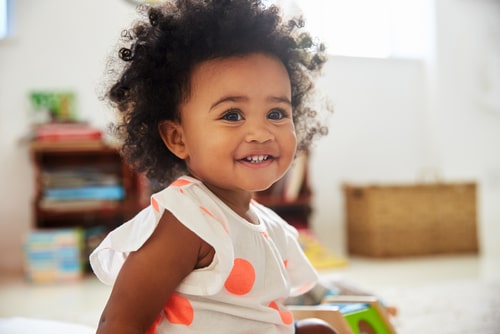 As a recently divorced parent who puts your children's wellbeing first, you may understand the importance of co-parenting with your former spouse, both for the sake of maintaining a consistent routine and ensuring that your kids continue to have strong relationships with both parents. However, when it comes to actually communicating with your ex to make this possible, you may be struggling, especially if the emotional pain of the divorce is still fresh. Learning how to communicate effectively with your co-parent can be one of the most challenging responsibilities you have as a parent, but it is also often one of the most important.
Tips for Better Co-Parenting Communication
Some of the details of your co-parenting strategy will be laid out in your parenting plan, while others develop with time. Communication is a skill that takes work, and the following tips can help you continue to improve.
Find the right method of communication. Some co-parents are able to communicate face-to-face without a problem, but it is okay if this does not work for you. Talking on the phone or communicating through text or email are perfectly acceptable. Written communication may even be better in some cases, like when you have important plans to share with your co-parent.

Know when to communicate. You should also know when communication with your former spouse is appropriate. Your parenting plan likely specifies situations that require communication, like an emergency, upcoming travel plans, or significant decisions for which both parents should provide input. Communication surrounding parenting time exchanges is also often important. However, texting or calling your ex at all hours is rarely necessary, and it could even interfere with his or her parenting time.

Stay focused on your kids. Your priority when communicating with your former spouse should be discussing your children's needs. You may find that friendly conversation with your ex comes with time, but you could also find that as the conversation strays from the topic of your kids, it is more likely to devolve into conflict.

Watch out for negative emotions. Speaking of conflict, if you find yourself getting angry or overwhelmed with emotion when communicating with your co-parent, the conversation can quickly become destructive. Rather than continuing to engage, consider stepping away for a break until tensions are lower.

Do not make your kids communicate for you. Some divorced parents benefit from an intermediary to act as a communication buffer, but you should never expect your child to play that role. Doing so can create an unfair and harmful burden on your child, especially if you ask them to pass along angry or passive-aggressive messages to their other parent.
Contact a Joliet, IL Family Law Attorney
At The Foray Firm, we can work with you to create a parenting plan that helps you communicate more effectively with your co-parent, and we can also represent you in legal disputes with your co-parent after the divorce. Contact us today at 312-702-1293 to discuss your case with an experienced Will County family lawyer.
Source:
https://www.ilga.gov/legislation/ilcs/ilcs4.asp?DocName=075000050HPt%2E+VI&ActID=2086&ChapterID=59&SeqStart=8350000&SeqEnd=10200000