How Do Financial Affidavits Influence Divorce in Illinois?
Posted on August 30, 2022 in
Divorce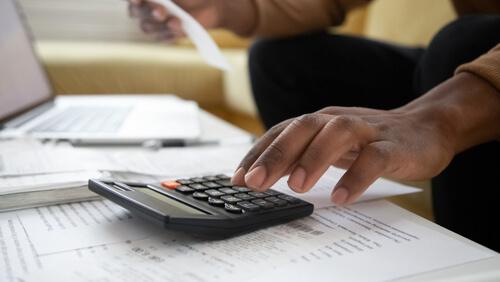 As you might imagine, money is a huge factor in any divorce case. This is especially true in contested divorces. When a spouse gets divorced, he or she is expected to provide financial information in a financial affidavit. In Illinois, this document helps to determine things like child support and property division during divorce.
Unfortunately, some spouses lie on their financial affidavits. They may intentionally undervalue their assets or fail to list all sources of income to make their financial situation appear bleaker than it actually is. Spouses may also inflate debts and expenses to reduce financial obligations like child support or spousal support. If you are getting divorced, make sure you understand how this important means of financial disclosure will influence your case.
Financial Disclosure is Crucial During Divorce
It may feel uncomfortable to list personal financial information on your divorce paperwork. However, the court needs this information to make informed decisions during the divorce process. Even if your case settles before trial, you and your spouse can only reach an agreement on divorce terms if you are both honest about your financial circumstances.
You will likely need to disclose your:
Income - Your income will be one of the first things the court looks at when determining the outcome of your divorce. If you are the primary breadwinner, you may be ordered to pay alimony or spousal support. Conversely, if you earn substantially less money than your spouse, you may be entitled to spousal support payments. Income also influences the amount a parent pays in child support.
Property - The court will also use the financial affidavit to divide property between the divorcing spouses. Any property that is considered marital property will be subject to division. This includes tangible items like the family home, vehicles, jewelry, and furniture. It also encompasses intangible things like retirement accounts, investments, and debt.
Expenses - In addition to looking at your income and property, the court will also consider your expenses when making decisions about your divorce. This is especially true when it comes to child support payments. The court will want to ensure that the obligor has enough money left over after paying child support to cover his or her basic living expenses.
Debts - Debts are another important factor in divorce. The court will look at both spouses' debts when dividing property and determining alimony and child support payments.
The Importance of Honesty on Your Financial Affidavit
It is very important to be honest when completing your financial affidavit. If the court discovers that you have lied about your income, property, expenses, or debts, you could face serious repercussions. The court may even find you in contempt of court, which could result in fines or possibly jail time.
Contact a Joliet Divorce Lawyer
If you are getting divorced, contact our Will County divorce attorney for help. Call The Foray Firm at 312-702-1293 for a free consultation.
Source:
https://www.ilga.gov/legislation/ilcs/documents/073500050k1-109.htm