How Does a Parent's Substance Abuse Affect Child Custody Decisions?
Posted on January 11, 2021 in
Divorce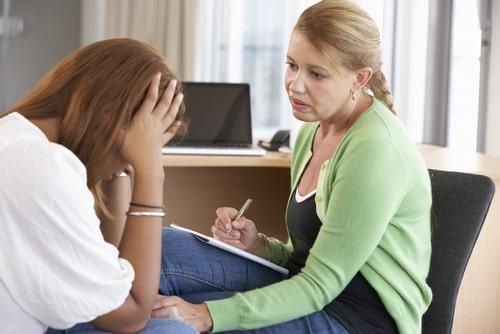 In most cases in which a child's parents get a divorce, and in many cases in which the parents have never been married, an Illinois court will attempt to reach a resolution in which both parents have substantial parenting time and a role in parental decision-making responsibilities. However, the child's best interests are the most important consideration, and in cases in which a parent's behavior could put the child at risk, the court may order a restriction of parental responsibilities. One such example is when a parent has problems with drug addiction or substance abuse.
Parental Responsibility Restrictions Due to Substance Abuse
The habitual abuse of alcohol, illegal drugs, and other controlled substances can not only impair a parent's ability to perform parental responsibilities, but can also directly harm their child. Under Illinois law, parenting time and decision-making responsibilities can both be restricted if there is sufficient evidence that a parent has put the child's physical, mental, or moral health, or emotional development at risk.
In cases involving substance abuse, the court may order that a parent must refrain from using or possessing a substance before and during their parenting time. The parent may also be ordered to complete a drug or alcohol abuse treatment program as a condition of any parenting time or visitation they are granted. Depending on the situation, additional restrictions may be warranted as well, including:
A requirement that the parenting time of the parent with a substance abuse issue is supervised by another responsible party, such as a family member or a representative from the Illinois Department of Children and Family Services.
A restriction on the presence of other people during parenting time, perhaps including those who enable the parent's substance abuse or engage in substance abuse themselves.
The reduction or outright elimination of the parent's parenting time, decision-making responsibilities, or both.
If a substance abuse problem develops after the initial parenting agreement is established, it is possible to modify the agreement to restrict parental responsibilities as necessary. On the other hand, a parent may be able to petition the court to lift restrictions if he or she can demonstrate that there is no longer a risk to the child's health or safety.
Contact a Joliet Child Custody Attorney
Whether you are concerned about the danger that the other parent's substance abuse may pose to your children, or you are worried that your own struggles with addiction could cost you your relationship with your children, The Foray Firm can provide the legal guidance and representation you need to protect your interests and those of your children. Contact a compassionate Will County family law attorney today at 312-702-1293.
Source:
https://www.ilga.gov/legislation/ilcs/ilcs4.asp?ActID=2086&ChapterID=59&SeqStart=8300000&SeqEnd=10000000