How Does a Divorce in Illinois Change If I Am Unemployed?
Posted on January 31, 2022 in
Divorce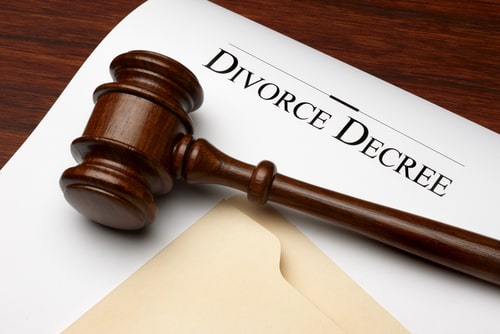 In a perfect world, all divorcing spouses would be financially stable and able to exit their marriages with comfort and ease. In real life, unfortunately, this is not always possible. Challenges finding suitable employment, disabilities, and transportation issues can all make finding and keeping a good job difficult. Individuals who are unemployed can still get divorced in Illinois, but it helps to be aware of how unemployment may affect the divorce process.
Are You Voluntarily or Involuntarily Unemployed?
If you have been laid off, furloughed, or fired but are trying to find a job, you will probably be considered involuntarily unemployed. But if you choose to be unemployed, any financial obligations you may have that could factor into a divorce will be handled considering the income you would likely be earning if you had a job. One exception to this is if you are voluntarily unemployed because you are raising children while your spouse works.
Will I Still Have to Pay Child Support if I Am Unemployed When I Get Divorced?
Illinois uses the "income shares method" to calculate child support payments according to each parent's income. While unemployment may affect child support calculations, especially if a spouse is involuntarily unemployed, a change in future employment could change child support contributions at any time. A spouse who tries to remain unemployed just to avoid paying child support will likely be ordered to pay child support as if he or she was employed according to their honest earning capacity.
Will I Get Alimony if I Am Unemployed?
Now called "spousal support" in Illinois, whether alimony is required can depend on a spouse's earning capacity and whether they are unemployed involuntarily. If you are unemployed because you are caring for your child, you will likely receive spousal support. You may also receive spousal support if you make substantially less money than your spouse or if you are unemployed because of a physical disability. If you are unemployed and need help paying for an attorney during your divorce, you may be able to petition to have your spouse help pay for your legal fees during interim spousal support.
Contact a Homewood, IL Divorce Attorney
Getting divorced is never easy, but it can be particularly challenging if one or both spouses are unemployed. For help handling your divorce, consider scheduling a consultation with a Homewood, IL divorce attorney with The Foray Firm. We can help you create a divorce plan that takes your unique circumstances into consideration. Call us today at 312-702-1293.
Source:
https://www.ilga.gov/legislation/ilcs/ilcs4.asp?DocName=075000050HPt%2E+V&ActID=2086&ChapterID=59&SeqStart=6200000&SeqEnd=8675000