How Can I Protect My Finances During and After Divorce?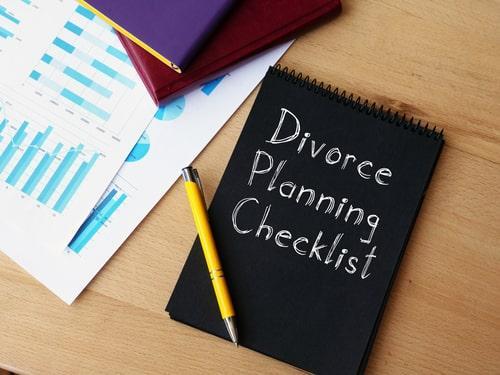 As the saying goes, money cannot buy happiness. However, there is no denying that finances play a critical role in our lives – especially for divorced individuals. Getting divorced is likely to have a massive impact on your financial situation. Property division, child support, and spousal maintenance are just some of the issues you may deal with during an Illinois divorce. Proper preparation before divorce and careful money management after divorce can help reduce the negative impact divorce has on your finances.
Knowledge is Key During Divorce
Many people are uninvolved in their household finances. If you typically left the financial decision-making up to your spouse, now is the time to start getting acquainted with your finances. You cannot make informed decisions about the terms of your divorce without knowing what you own and what you owe. Start by collecting financial documents such as:
Tax returns
Bank statements
Paystubs
Credit card statements
Loan documents
Mortgage documents
Retirement account statements
Life insurance information
Consider Alternative Resolution Methods to Keep Divorce Costs Down
The cost of divorce increases when spouses are unable to agree on issues like child custody and the division of assets. Alternative resolution methods like family law mediation may help you resolve divorce issues and reach an agreement without going to court. A skilled divorce lawyer can also help you explore ways to keep divorce costs down. He or she may also be able to help you and your spouse reach a settlement agreement and avoid going to trial.
Create a Realistic Post-Divorce Budget
Going from a two-income household to a one-income household can be very challenging – especially for parents. You may need to adjust your spending habits or take on extra work to make ends meet. Create a budget where you list your monthly expenses and income. Try to stick to the budget and avoid relying on credit cards or other loans.
Contact a Homewood Divorce Lawyer for Help
At The Foray Firm, we understand that divorce affects every aspect of your life, including your finances. We are committed to helping divorcing spouses find practical solutions to their divorce concerns. We also offer a flat-rate divorce service called NuVorce that can be paid in monthly installments. Contact our skilled Joliet divorce lawyers for help with child custody, property and debt division, child support, and all of your divorce-related needs. Call 312-702-1293 today for a confidential consultation.
Source:
https://money.usnews.com/money/personal-finance/family-finance/articles/financial-steps-to-take-before-during-and-after-your-divorce