How are College Expenses Handled During a Divorce?
Posted on November 14, 2019 in
Divorce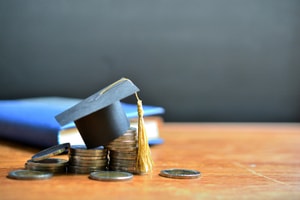 College is not cheap. Since the 1980s, college tuition costs have risen more than 200 percent for public universities across the country, making covering the expense of higher education more difficult than ever. Because of this, young adults are living with their parents longer than any generation prior to them. For parents getting a divorce, paying for their children's college education can be a point of contention during the divorce negotiations. Fortunately, Illinois law has included provisions in the Marriage and Dissolution of Marriage Act (IMDMA) on how post-secondary education expenses are distributed between parents.
Covering the Costs
The IMDMA allows courts to allocate costs to either or both parents based on a variety of factors. The judge can order that property allocated to either spouse during the asset division process be used to pay for post-secondary education, either now or when the time comes. Child support payments can also be extended beyond when the child turns 18 for the purpose of paying for college. A variety of things can be included in college costs, as long as the costs are accrued before the child's 23rd birthday, or in some cases, the child's 25th birthday. These costs can include:
A prep course for a standardized college entrance exam

Two standardized college entrance exam fees

Fees for up to five college applications

Tuition and fees

Housing expenses and meal plans

Medical insurance and dental expenses

Reasonable living expenses for the child


Books and supplies
Who Pays for What?
As mentioned before, either parent or both parents can be held responsible for paying for the costs related to the child's college education. If the parents cannot come to an agreement as to how these costs will be covered, it will be up to the judge to decide for them. The judge will make his or her decision based on a variety of factors, including:
The current and future financial ability of each parent to meet his or her needs, taking into consideration the need for saving for retirement

The financial resources of the child, taking into account whether the child has any savings or a current income

The standard of living the child would have experienced if his or her parents had not divorced

The child's academic performance


Any other factor that the judge determines to be relevant and pertinent to making a decision
Let Our Homewood, IL, Divorce Lawyers Negotiate for You
Every parent wants their child to succeed in life and that often involves helping the child pursue education beyond high school. This quite literally comes at a cost though, which can be daunting to some parents. If you are getting a divorce and are concerned about how you will pay for your child's education, you should get in contact with our Will County divorce attorneys, who can help you hash things out with your spouse. At The Foray Firm, we know how much of a burden college expenses can be on a spouse who does not make an abundance of money. Call our office today at 312-702-1293 to schedule a consultation.
Sources:
http://www.ilga.gov/legislation/ilcs/ilcs5.asp?ActID=2086&ChapterID=59