How are Additional Child-Related Costs Handled in Illinois Child Support Cases?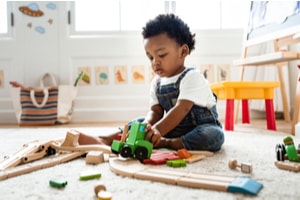 It has been touted for generations that it takes a village to raise a child and there is a reason for that adage – it is true. Raising a child takes a great deal of dedication, effort, and financial resources. There are so many things you have to pay for when it comes to raising a child. Basic necessities such as food, shelter, clothing and medical care can add up quickly. Child support exists to ensure that both parents do their part to provide for their child financially when those parents are not married. But what about all of the other costs associated with raising a child? Fortunately, Illinois family law also has guidelines for how other child-related expenses are to be handled and taken care of in addition to the basic child support obligation.
Other Expenses
In Illinois, if parents are unmarried and one parent seeks to collect child support from the other, the Department of Child Support Services (DCSS) will help to calculate and establish administrative orders for one or both parents to provide support to the child. This number is considered to be the "basic support obligation." These payments are intended to provide for the child's basic needs. As any parent knows, the costs of raising a child go beyond providing for his or her basic needs. Here are some common child-related expenses that can be added to the basic child support obligation:
Extracurricular activities and school expenses: Illinois recognizes the importance of outside activities and the role that they play in a child's development. At the court's discretion, one or both parents can be ordered to pay for any extracurricular or school expenses that are intended to supplement the child's social, cultural, athletic or educational development.

Childcare expenses: In today's world, childcare is something that most parents cannot go without – and it can get expensive. The court can order one or both parents to pay for reasonable childcare expenses directly to the childcare provider or to one parent. These costs can include daycare, before and after school care or camp when school is not in session.

Health care costs: A portion of the basic child support obligation is already intended to be used for ordinary out-of-pocket medical expenses for the child, but the court can also order one or both parents to pay for the cost of any expenses that are not covered by health insurance. These costs can include any unreimbursed medical, dental, orthodontic or vision expenses or prescription medication that is not covered by the insurance.
Get in Touch With a Will County Child Support Attorney
Raising a child is expensive, and Illinois recognizes that both parents have an inherent obligation to financially provide for their child. If you are not married to your child's other parent and you are seeking to establish a child support order, you could benefit from talking to a knowledgeable Joliet, IL, child support lawyer. At The Foray Firm, we have the experience you need in a family law attorney, and we can help you make sure you are able to provide everything your child needs. Call our office today at 312-702-1293 to schedule a consultation.
Sources:
http://www.ilga.gov/legislation/ilcs/ilcs4.asp?DocName=075000050HPt%2E+V&ActID=2086&ChapterID=59&SeqStart=6100000&SeqEnd=8350000