Gray Divorce: How Does Getting Divorced Later in Life Change Things?
Posted on April 10, 2020 in
Divorce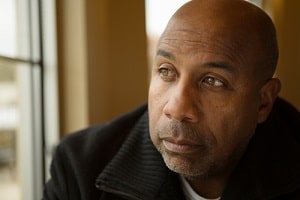 When you think of divorce, you may imagine a recently married couple quickly realizing that they were not ready for marriage — or maybe you picture an ugly custody battle between two parents with young children. This may be a common depiction of divorce on TV or in movies; however, getting divorced at an older age is becoming more and more common. This is known as "gray divorce." Given the false assumption that older people have life "all figured out," many people are surprised to hear that older couples are getting divorced more frequently as each year passes.
Common Reasons for Gray Divorces
It may seem counterintuitive to get divorced at an older age — you and your spouse have already lived an entire life together, how could you end it now? Yet many people forget that a long marriage does not necessarily mean it was a good marriage. Every relationship is unique but there are a few commonalities that have been found relating to gray divorce.
Higher Expectations: This explanation is not reserved solely for older couples filing for divorce — a change in society has led many couples to divorce regardless of their age. However, older couples often see greater societal changes since they have been together longer. With an increase in partner equality, many couples split when the power dynamic shifts to match the modern time.
Life Expectancy: As lifespans extend, it can be more difficult to commit to spending a lifetime with another person. Individuals in every relationship grow and change, but with a longer life, it can be difficult to grow together. People may not have "better" or "worse" marriages today yet they may be more inclined to end their relationship if things are taking a bad turn since their future has more years to it.
Empty Nesting: For couples with children, their kids may be the glue holding them together. This is the case for many marriages and it can become more obvious when their children leave home. Some parents may recognize that their only connection is their children and this may not be enough for them moving forward.
Considerations for Divorcing Later in Life
Older couples deciding to file for divorce have a few areas that they must consider that differ from younger couples. Many couples have tied their retirement plans together when preparing for the future. In a gray divorce, dividing the retirement plan equitably can be critical. Many older couples will use a qualified domestic relations order (QDRO). Depending on the type of retirement plan that you and your spouse have, this may be a necessary step to recognize marital assets and ensure that each spouse is receiving their fair share. For younger couples with children, the family law portion of the divorce can take on the bulk of their concerns. Older couples do not share this same concern. Their children are likely no longer minors and thus parenting arrangements and child support payments are removed from the conversation.
Call a Joliet Divorce Attorney For Help
No matter your age or the length of your relationship, divorce is never an easy decision to make or life experience to go through. For older couples, this may be even more difficult due to the number of years that they have spent together. At The Foray Firm, we understand that the emotional strain of divorce can make the legal process even more difficult to endure. We work to guide all of our clients through the divorce process so that they can focus on moving forward. If you are considering divorce, contact our experienced Will County divorce lawyers at 312-702-1293.
Sources:
https://www.businessinsider.com/gray-divorce-attorney-insights-separation-when-older
https://thriveglobal.com/stories/four-reasons-for-rise-in-gray-divorce/
https://www.forbes.com/sites/margueritacheng/2019/02/26/grey-divorce-its-reasons-its-implications/#2346bdb04acd