Four Key Post-Divorce Moves to Manage Your Finances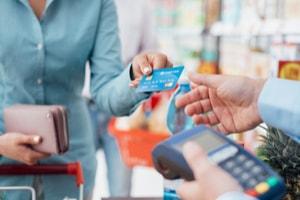 Often, being married means nearly every part of your lives are entwined with each other – and finances are no exceptions. Many married couples have joint finances and share financial assets such as bank accounts, credit card accounts, investments, and even retirement accounts. When you go to get a divorce, you have to split all of that up in the most equitable way possible. This can be difficult even for the most amicable of couples. It is important to understand that a lot – but not all – of your post-divorce financial success depends on how you handled the finances during the divorce. Here are a few things you can do after the divorce to ensure you have a bright financial future:
Take Care of Your Credit: You should take steps to make sure your credit is protected and that you are starting to build new credit in your name only. If there are any credit cards still open in both your and your ex-spouse's name, be sure to close them as soon as possible. Open one or two credit cards in your name only to begin building credit on your own.
Make Sure Your Estate Planning Documents are Up to Date: This is something that couples often forget about when they get a divorce. Once your divorce is final, you will want to be sure to update all of your estate planning documents, if you have them. The last thing you would want is for your ex-spouse to inherit your estate if you were to suddenly die. Be sure to update the beneficiaries in your will, trust or other documents.
Sell or Refinance Your Home: If you and your spouse bought a home while you were married, you will also need to determine what to do with such a large asset. If neither of you wants the home, the easiest thing to do would be to sell the home and split the profits. If one of you is keeping the home, you may need to refinance it to make the payments more manageable.
Form a Budget For Yourself: Now that you are single, you will need to rework your budget to meet your needs, while also fitting within your new income. Before, you probably relied on both yours and your spouse's income to run the household. Now you must make sure you can survive on your income alone.
Get Help From a DuPage County Divorce Attorney
Your finances are one of the biggest issues that will affect you for the rest of your life following a divorce. Getting help from a knowledgeable Bolingbrook, IL, divorce attorney can ensure your divorce settlement addresses as many of these issues as possible. At The Foray Firm, we can help you plan for your financial future before your divorce and help you modify the terms of your agreement after the fact. Call our office today at 312-702-1293 to schedule a consultation.
Sources:
https://www.thebalance.com/how-to-deal-with-the-financial-impacts-of-divorce-1289261
https://www.forbes.com/sites/jefflanders/2018/02/12/a-checklist-to-help-you-manage-post-divorce-finances/#2997fa986bb3