Do You Have to Pay Child Support if You Are Unemployed in Illinois?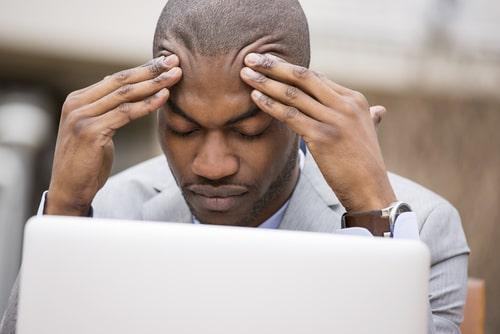 Child support is a crucial resource for divorced and unmarried parents. However, meeting your child support obligation can be extremely difficult when you have no source of income. If you or your child's other parent was fired, laid off, or quit his or her job, you may wonder how this will affect child support. Do unemployed and underemployed parents still have to pay child support? What happens if a parent voluntarily quits his or her job?
Child Support Calculations When a Parent is Unemployed
The amount that a parent pays in child support in Illinois is based on the "income shares" model. Both parents' net incomes are used to determine an appropriate child support obligation. When one parent has no income, this obviously affects child support calculations considerably. However, the reason that a parent is unemployed also factors heavily into the situation.
Involuntary Unemployment
If a parent was laid off or terminated and makes honest attempts to regain suitable employment, the court will likely look much more favorably on his or her situation. The unemployed parent may be granted relief through a lower child support payment amount. However, unemployed parents cannot simply stop making payments or pay a lower amount on their own. They will need to seek an official modification of their child support order to lower their child support obligation. Failure to follow the proper procedure to modify child support can result in penalties for nonpayment.
Voluntary Unemployment
If a parent voluntarily chooses to be unemployed, meaning he or she quits a job or chooses not to work, the situation will be handled differently. Parents cannot evade their child support responsibilities by quitting their job or intentionally taking a lower-paying job. If a parent voluntarily leaves a job or is fired but does not make genuine efforts to find a new job, the court may use the parent's "potential income" instead of his or her actual income to calculate child support. The parent's potential income is determined by evaluating the parent's work history, job skills, education, and other factors.
Contact a Homewood Child Support Lawyer
When a parent chooses not to work, the court may still require him or her to provide child support payments. However, if a parent makes a good faith attempt to work, but still cannot find suitable employment, the child support obligation may be lowered. At The Foray Firm, our Joliet family law attorneys assist child support recipients and child support payers with a range of different issues. If you need help with child support concerns, call our office today at 312-702-1293.
Source:
https://www.ilga.gov/legislation/ilcs/documents/075000050k505.htm