Determining Your Children's Living Arrangements After Divorce
Posted on March 08, 2021 in
Divorce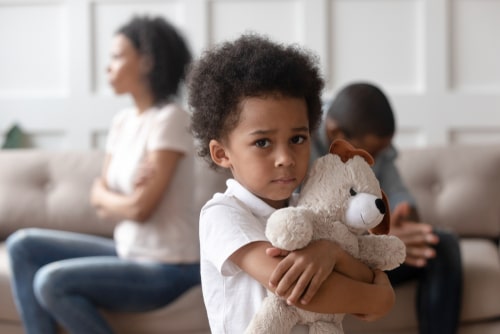 For many divorcing parents, decisions related to their children are not only legal matters, but extremely personal matters. This is especially true when it comes to what the children's living arrangements will be after the divorce, as the outcome can have major ramifications on parent-child relationships and the day-to-day lives of both the parents and the children. As you attempt to resolve the question of parenting time in your divorce, you should consider a few important questions.
Can You Reach an Agreement With Your Spouse?
If you and your spouse are on fairly good terms, you can work together to create a parenting time schedule that meets the needs of the whole family. Doing so can help you save time and stress during the divorce process, and it can also help you be better, more cooperative co-parents after the divorce is complete. As you work toward an agreement, it may be important to discuss who, if anyone, will continue to live in the family home, how parenting time can be balanced with each parent's work schedule, how you will share holidays and special occasions, and how you will resolve any future disagreements.
What Are the Children's Best Interests?
When creating a parenting plan, your top priority should be your children's best interests. If you and your spouse create an agreement together, the court will need to review it to determine whether your children's interests are protected. If you are not able to agree with your spouse, you will need to prepare to demonstrate in court that your proposed arrangement best meets your children's needs. Among other things, it is important to consider the living environment in both parents' homes, the proximity to the children's school and other important activities, the children's preferences and unique care needs, and the ability for the children to maintain a relationship with both parents. In some cases, it is also important to consider whether time with a parent could put the children at risk of physical, mental, or emotional harm.
What if a Parent is Relocating?
If a parent intends to move out of state or to a distant location within Illinois after the divorce, the relocation may require the approval of the other parent or the court, and the children's living arrangements will likely become more complicated. Rather than frequent exchanges between parents' homes, it may be necessary to consider an arrangement in which the children spend extended time with a parent during school breaks, and it will also be important to consider how your children will travel between locations.
Contact a Joliet Family Law Attorney
Every family's needs are different, and it is important to work with an attorney who can help you create a parenting plan that fits your situation. The experienced Will County child custody lawyers at The Foray Firm will keep your children's best interests in mind as we strive to reach an appropriate resolution. Contact us today at 312-702-1293.
Sources:
https://www.ilga.gov/legislation/ilcs/fulltext.asp?DocName=075000050K602.7
https://www.ilga.gov/legislation/ilcs/documents/075000050K609.2.htm