Dealing With Your Ex-Spouse's Relocation After Your Illinois Divorce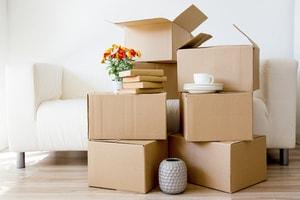 Finalizing your divorce is often a weight off of your shoulders. After months and maybe even years of arguing back and forth, negotiating and finally settling on certain terms, you can take a deep breath, gather yourself and move on with your life. With the finalization of your divorce comes the finalization of the parenting arrangements for your child, and though things may seem like they have been decided, there will always be the possibility of change.
One major change that you may have to deal with after a divorce is whether your ex-spouse moves or not. Your spouse does not necessarily have to inform you of the move but is required by law to inform you if he or she intends to move with your child. When this happens, it is referred to as relocation, and you can either consent to the relocation or fight it.
Before You Go to Court
If your spouse intends to relocate with your child more than 25 miles away from his or her current home, Illinois law requires that he or she give you written notice of the intended relocation at least 60 days prior to the date of the move. If you do not want to protest the relocation, you can sign the notice and file it with the clerk of the circuit court to allow your ex-spouse to relocate with your child. If you do not sign the notice or you and your ex-spouse cannot come to an agreement on a parenting plan modification, your spouse can file a petition to seek to relocate.
Factors For Consideration
If your spouse does file a petition, you will have to appear before a judge so he or she can determine whether or not to allow your spouse to relocate and make the necessary changes to your current parenting plan. When making his or her decision, the judge will consider factors such as:
The reasons for the relocation;

The reasons why you are objecting to the relocation;

The quality of each parent's relationship with the child;

The educational opportunities the child has at their current residence and the opportunities at the new residence;

The presence or absence of family in both locations;

The anticipated impact the relocation will have on the child;

Whether a reasonable allocation of parenting time and responsibilities can be fashioned if the relocation occurs;

The wishes of the child;

Minimization of impairment to either parent-child relationship; and


Any other factor that the court deems to be relevant.
Hire a Skilled Will County Parental Relocation Attorney
When your spouse wants to move with your child, it can be difficult to immediately know what the best decision is. At The Foray Firm, we can help you understand all of your options and the impact that each option will have on you and your child. Our compassionate Joliet, Illinois, parental relocation lawyers understand the significance of the parent-child relationship and strive to protect it whenever possible. Call our office today at 312-702-1293 to schedule a consultation.
Sources:
http://www.ilga.gov/legislation/ilcs/ilcs5.asp?ActID=2086&ChapterID=59