Dealing With Custody Evaluations in an Illinois Divorce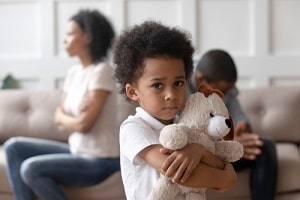 As times have changed, so have laws concerning divorce and child custody, which Illinois now calls the allocation of parental responsibilities. Rather than just assuming the mother is the obvious caretaker for the children in a marriage, the state of Illinois believes that children will thrive and do their best when both of their parents have an active parenting role in their lives. Because of this, it is assumed that it is in the child's best interest to spend time with both parents unless there are other reasons why a shared parenting time arrangement would not be in the child's best interest. If the court has reason to suspect that such a restriction on parenting time may be warranted, they can order a professional evaluation of the situation to be completed.
Basics of a Professional Evaluation
If a professional evaluation is ordered by the court, often, a mental health professional will be hired. These professionals may be psychiatrists, psychologists, therapists or counselors trained in family disputes. Depending on the information the court is looking for, the evaluation can be focused on the parents, the child or a combination of the parties.
The evaluator's job is to observe and gain an understanding of the relationships and interaction between the two parents, the child, and any other family members, such as siblings. The evaluator will likely use multiple methods to conduct his or her study, which can include:
Interviewing the child;

Interviewing each parent;

Interviewing other household members, such as siblings or grandparents;

Visiting the family home to study interactions;

Conducting psychological tests;

Reviewing the child's academic and/or medical records; and


Interviewing other people involved in the family's life, such as extended family members or school teachers.
Results of the Evaluation
After the evaluator has conducted all of their necessary studies, they will then compile their findings into a report that will be presented to the court and to both parents' attorneys. The report is required to contain information about how the information was gathered, the results gained from any tests that were conducted, the professional recommendation from the evaluator, and any concerns or red flags the evaluator may have seen.
A Will County Family Law Attorney Can Help With Your Concerns
Any divorce or allocation of parental responsibilities case can require a professional evaluation. If you are facing an evaluation as part of your case, you should get immediate help from a Joliet, IL, divorce lawyer. At The Foray Firm, we understand the significance of the bond between parent and child. Do not let a custody evaluation come between you and your child. Call our office today at 312-702-1293 to set up a time to meet with us.
Source:
http://www.ilga.gov/legislation/ilcs/ilcs4.asp?DocName=075000050HPt%2E+VI&ActID=2086&ChapterID=59&SeqStart=8350000&SeqEnd=10200000