Can I Receive Child Support During the Divorce Process?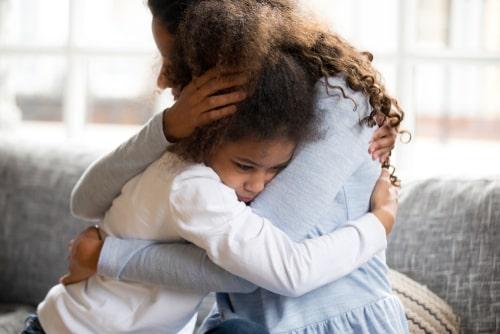 One of a parent's most important responsibilities and legal obligations is to provide financially for their child's basic needs. Many Illinois parents who are no longer married, or who were never married to their child's other parent, rely on court-ordered child support to ensure the other parent's fair contributions. However, married couples are typically left to manage child-related expenses on their own. This can make things difficult for a parent who is still legally married but in the midst of the divorce process, especially if their spouse is withholding income and assets.
If you are trying to get a divorce from a spouse who has abandoned you and your children, or who has cut you off financially, you may be able to petition for temporary child support before your marriage has been legally dissolved. An experienced divorce lawyer can help you understand your options.
Petitioning for Temporary Child Support
Providing for your children's needs during the divorce process can be challenging, especially with the legal costs you are likely to incur. If you are struggling to provide and your spouse is not contributing, you can request a temporary child support order by filing a petition with the court that has jurisdiction over your divorce. Your petition will need to include a financial affidavit using a standard, statewide form, through which you will have the opportunity to explain your circumstances. You should also include any relevant evidence that supports your affidavit, including your bank statements, pay stubs, and recent tax returns.
The court will review your affidavit and supporting evidence, and if the judge finds that temporary child support is warranted, they may issue an order for your spouse to provide an appropriate amount until your divorce is finalized. If the judge decides that more information is needed, they may ask you and your spouse to appear for an evidentiary hearing, where you will have another opportunity to make your case.
It is crucial to ensure that the information you provide in your affidavit is accurate and well-supported. Your attorney can help you prepare your affidavit and evidence to give you the best chance at a favorable outcome. Under no circumstances should you include false information in your affidavit, as this may lead not only to the denial of your petition, but also to additional fees and costs that you will be expected to bear.
Contact a Will County Divorce Lawyer Today
Often, the divorce process is not just about ending your marriage, but also ensuring that your interests are protected while the process is ongoing. At The Foray Firm, we can help you pursue temporary child support and other relief as we work to achieve a more permanent outcome through your divorce resolution. To learn more about what we can do for you, contact our Joliet family law attorneys today at 312-702-1293.
Sources:
https://www.ilga.gov/legislation/ilcs/documents/075000050k501.htm
https://courts.illinois.gov/forms/approved/divorce/Financial_Affidavit_Getting_Started_Approved.pdf