Can I Get Divorce While My Spouse is in Jail?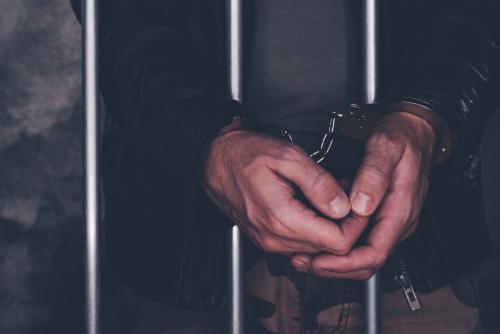 This is a fairly common question - and the answer is yes, you can divorce your spouse while they are incarcerated. There may be a few extra steps and some complications, but it can be done. In fact, you may have somewhat of an advantage in your divorce if your spouse is currently locked up. Prisons and jails rarely, if ever, allow inmates to appear in divorce court. Your spouse can retain their own attorney to represent them, however. Especially if your spouse is incarcerated for a crime against you or your children, like domestic violence or child abuse, it may be much safer to get your divorce while they are locked up. An attorney can help you through the process of divorcing an inmate in prison or jail.
How Can I Divorce Someone Who is Locked Up?
Your spouse can be served with your divorce papers while they are incarcerated. In fact, it is even easier to serve an incarcerated individual - they will not be able to claim that they did not receive the divorce petition. Your attorney will need to find your spouse's inmate number in order to do this.
After that, you will largely proceed with the divorce as you usually would. If your spouse retains an attorney, almost all of your communication with your spouse will go through their lawyer.
Contested or Uncontested Divorce
An uncontested divorce is likely to be quicker and easier, especially when your spouse is incarcerated. To accomplish this, your spouse needs to sign off on an agreement. Many incarcerated individuals are willing to make a deal to avoid having court hearings that they cannot attend. If your spouse does choose to contest the divorce, they can be represented by an attorney at all court hearings. The jail or prison is not going to arrange for your spouse to be there.
Incarceration and Child Custody in Divorce
Obviously, you, being unincarcerated, are going to get primary parental responsibilities. However, in some cases, the court will order visitation for the incarcerated parent so long as it is in the child's best interest. The court may do some investigation to determine whether it would be healthy for the child to visit their incarcerated parent. If your spouse's charges have to do with family violence or harming children, unrestricted parenting time with the other parent is not likely.
An incarcerated parent is not automatically absolved of child support obligations if he or she is incarcerated. Even if a parent has no income because he or she is in jail, the court may still expect the parent to contribute to child support. The court has the authority to order the parent to use assets such as investment income, disability income, or retirement income to pay child support.
Speak With a Will County Divorce Lawyer
If you are interested in divorcing your incarcerated spouse, The Foray Firm can help. Our understanding Homewood divorce attorneys will guide you through the process and seek out the best possible divorce terms for you. Call 312-702-1293 for a free consultation.
Source:
https://www2.illinois.gov/idoc/aboutus/Pages/faq.aspx#qst8