Can I Be Ordered to Pay College Expenses as Part of My Illinois Divorce?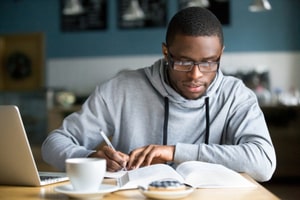 In Illinois, child support stops once the child turns 18 or when they have graduated high school – whichever happens later. Under Illinois divorce law, the court may order a parent to help pay for a child's college expenses after child support has ended if the child is planning to continue their education. Although child support is required to be paid even for parents who never got married, Illinois does not require college expense payments to be made. If your child is planning to go to college, it is important to consult with a knowledgeable family law attorney to file a petition for college expense payments to be granted to your child since it will not automatically go into effect.
College Expenses
A support order can include several expenses related to college, such as:
Registration and application fees

Tuition
Room and board (on or off campus)
Educational fees
Medical and dental insurance
Books
Travel to and from school
Additional expenses
If the court grants college expenses to be paid, child support continues under the Illinois "college expenses" law that applies to non-minor children.
To lessen the monthly payment amount, the court may require the parents and the child to complete financial aid forms such as the Free Application for Federal Student Aid (FAFSA). The FAFSA and additional financial forms can provide the child with loans, government grants, and scholarships. Loans will need to be repaid while the child is still in school or after the child has graduated, but government grants and scholarships are free and do not need to be repaid.
How Payments are Decided Upon
Unlike child support, the parent's payments are not calculated by a pre-determined formula but rather decided upon by the judge. The court will never order a parent to pay more than he or she can afford.
If the petition is granted, the judge will determine a payment percentage based on yearly income and if the parent supports additional children.
The parent's commitment to payment ends if the child fails to maintain at least a "C" grade point average, turns 23 even though they have not finished their schooling, obtains a degree, or marries at any point during their college education.
Contact a Joliet, Illinois, Child Support Attorney Today
Whether you are prepared or not, changes in your child support can occur, and having an attorney to guide you through these changes will make all the difference. Contact a skilled Joliet, Illinois, child support attorney at The Foray Firm regarding any and all child support issues. Call our office at 312-702-1293.
Sources:
http://www.ilga.gov/legislation/ilcs/documents/075000050k513.htm
https://admissions.illinois.edu/Invest/tuition
https://studentaid.gov/h/apply-for-aid/fafsa
http://www.ilga.gov/legislation/ilcs/ilcs5.asp?ActID=3638&ChapterID=59