Can a Parent's Mental Health Impact Parenting Time in Illinois?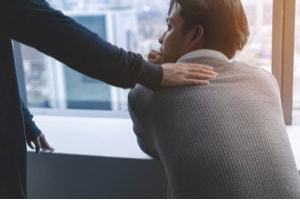 According to the National Alliance on Mental Illness (NAMI), one out of every five American adults will experience a mental illness at some point in their lives and nearly 10 million adults live with a chronic and serious mental illness. Mental illnesses can vary greatly when it comes to the severity and how they affect your life. Having a mental illness can mean you have schizophrenia, bipolar disorder, an eating disorder or even post-traumatic stress disorder. By far, the most common mental illnesses are depression, which affects around seven percent of adults, and anxiety disorders, which affect around 18.1 percent of adults.
When it comes to divorce, mental illness can definitely play a part in how the divorce is hashed out. Depending on the type and severity of the mental illness, it can even affect things such as parenting time and parental responsibilities in a divorce.
Understanding the Child's Best Interests
When it comes to any issue involving the children in a divorce, the court's first and foremost concern is the child's wellbeing. The court's main goal is to ensure that the child is being taken care of and is given every possible opportunity to flourish in life. If decisions are left to the court, the court will make child-related decisions based on the child's best interests. The court will take into consideration factors such as:
What the child wants

What the parents want

The child's needs

The parents' ability to cooperate with one another

The physical and mental health of all involved in the decision


The parents' willingness to place the child's needs before their own
The Impact of Mental Illness on Child-Related Issues
Mental health is indeed one of the factors that the court will take into consideration when making decisions about child-related issues. Though this can be disconcerting, having a mental illness does not mean that you will be looked down upon or that your parenting rights will automatically be restricted. Before any decisions are made, the judge will examine the type of mental illness you have, the severity of the illness and how it affects your life. If the judge believes your mental illness could negatively affect your child, he or she might place stipulations on parenting time and/or decision-making responsibilities.
A Will County Parenting Time Attorney Can Help You Fight For Your Parental Rights
If you are a parent who is going through a divorce, you know how stressful the situation is already. If you are also living with a mental illness, the situation can become even more difficult to handle. If your mental illness has caused your fitness as a parent to come into question, you need immediate help from a Joliet, IL, parenting time lawyer. At The Foray Firm, we know that having a mental illness does not mean you cannot be a fit parent and we want to help you fight for your right to be a parent to your child. Call our office today at 312-702-1293 to set up a consultation.
Sources:
http://www.ilga.gov/legislation/ilcs/ilcs4.asp?DocName=075000050HPt%2E+VI&ActID=2086&ChapterID=59&SeqStart=8350000&SeqEnd=10200000
https://www.nami.org/NAMI/media/NAMI-Media/Infographics/GeneralMHFacts.pdf