Avoid Making These 3 Financial Mistakes in Your Illinois Divorce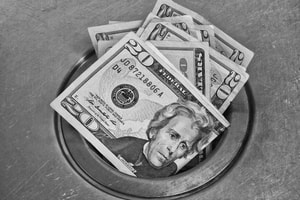 Divorces can be costly – nobody is arguing that. Not only is it financially expensive, but you also end up giving more of your time and emotional energy than you thought you would. Some of the most time consuming and emotionally draining times of your divorce can be during the property division process. This is when you and your spouse look at everything you have accumulated together and decide who gets to keep what and who will be responsible for paying back which debts. This is also the phase of the divorce in which many mistakes can be made, which can affect you for the rest of your life. If you are getting a divorce, here are a few mistakes you should be sure to avoid making:
Not Having Copies of All Your Financial Documents: This is a mistake that a surprising amount of individuals make when they begin looking at their finances during a divorce. You will need various financial documents dating back a couple of years in order to gain a complete understanding of you and your spouse's current financial situation. Try to gather documents such as statements for your bank accounts, retirement accounts and investment accounts; deeds to your home and other real estate properties; titles for any vehicles you may own; and tax returns from the past three-to-five years.
Not Considering the Tax Consequences of Your Decisions: Certain financial moves you make during the divorce can affect the amount of taxes you will have to pay in the future. You should be aware of the tax implications that any actions you take during the divorce will have. Most of the time, the biggest tax implication you will face depends on whether or not you pay or receive spousal maintenance. Beginning in 2019, the person who pays

spousal maintenance

no longer receives the tax break that allowed them to deduct that amount from their income tax, likely placing them into an entirely different tax bracket.
Being Too Concerned With Keeping the Family Home: Another mistake many divorcing individuals make is being too focused on keeping the family home at all costs. Women, in particular, have a tough time letting go of the family home, especially if there were children raised there. Though this is not always an issue, in many cases, a person who is now living on a single income may find it difficult to afford the mortgage payments and keep up with the costs of maintaining a home.
Hire a Skilled DuPage County Divorce Attorney
Divorce is already expensive enough – you do not need to make any more mistakes that might cost you more money in the long run. At The Foray Firm, we understand how draining a divorce can be – both on your wallet and on your emotions. Our knowledgeable Homewood, IL, divorce lawyers will help you see the big picture during your property division phase and ensure you are making the right decisions to prepare you for the future. Call our office today at 312-702-1293 to schedule a consultation.
Sources:
https://www.nerdwallet.com/article/finance/5-divorce-mistakes-that-can-cost-you
https://www.usatoday.com/story/money/personalfinance/2015/03/07/adviceiq-divorce-finances/24536371/
https://www.forbes.com/sites/davidrae/2018/10/25/divorce-financial-mistakes/#327bd46b7eda