Are You a Victim of Parental Alienation?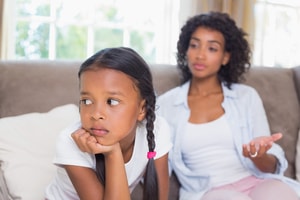 Your children are some of the most important people in your life. Their happiness, safety, and security are often placed well above your own. During a divorce, some parents may be overwhelmed with emotions that they may not know what to do with. If the divorce is especially contentious, parents may begin to lose sight of what is truly important – the children. In these situations, the parents' hate and contempt for each other overshadows their love for their children, and certain actions are taken that can be detrimental to the children's wellbeing. One of the most common things that happens during these kinds of divorces is called parental alienation.
What is Parental Alienation?
Parental alienation happens when one parent tries to get their child to turn against the other parent. This often occurs because one parent is mad at the other parent and is trying to hurt them in any way they can. Essentially, parental alienation is when one parent uses their child as a weapon against the other parent. The alienating parent may use bribery, false allegations, negative comments or keeping the child from seeing the other parent to paint a negative picture in the child's head of that parent. Both mothers and fathers are equally as likely to be the alienating parent, but the alienating parent is also likely to suffer from a personality disorder, such as narcissism.
Parental alienation is detrimental to a child's mental health and wellbeing. Children who are victims of parental alienation become almost brainwashed, hating the alienated parent in an almost irrational way. Children have the right to have a relationship with both of their parents – they naturally want to have a relationship with both parents. When one parent destroys that relationship with the other parent, the child suffers.
Look For These Signs of Parental Alienation
Your spouse may be using a variety of actions to get your child to alienate you. Common signs that your spouse may be trying to alienate you include things such as:
Your child asks you not to come to certain events, such as recitals or sports competitions they are in;

Your child is unusually argumentative and/or combative;

You are shut out from school meetings or parent-teacher conferences;

You are no longer the emergency contact for your child; and


Your child repeats negative comments made about you to you.
Get Help From a Will County Divorce Attorney Today
Divorce is a stressful time for everyone in the family. Even if you and your spouse do not get along, it is never OK for your child to be brought into your marital arguments. If you suspect your spouse may be trying to alienate you from your child, you should immediately contact a Markham, IL, divorce lawyer. At The Foray Firm, we understand how important each parent-child relationship is. It is our goal to work with you and your spouse to create a divorce settlement and parenting time agreement that works for everyone. To schedule a consultation, call our office today at 312-702-1293.
Sources:
https://goodmenproject.com/divorce/9-warning-signs-parental-alienation-cmtt/
https://www.psychologytoday.com/us/blog/resolution-not-conflict/201802/parental-alienation-syndrome-what-is-it-and-who-does-it