Are Belongings Divided 50-50 in an Illinois Divorce?
Posted on February 22, 2020 in
Divorce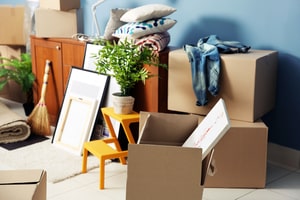 During the divorce process, property division can be the most contentious conversation that you and your soon-to-be ex-spouse will have. Not only is it emotionally difficult to discuss divvying up your life together, but it can also reveal sides of your former spouse that you may have never seen before. The division of assets can sometimes feel like a lose-lose situation, especially when you do not think that your previous partner deserves some of your belongings. Having an experienced divorce attorney on your side can help you determine which assets you are willing to give up and which ones are worth fighting for. Without a proper lawyer's help in states like Illinois, it may feel like you are giving up a lot more than you expected.
Equitable Distribution Versus Community Property
Like most states in the U.S., Illinois is an equitable distribution state, meaning that properties in a divorce are divided in a manner that is deemed fair but not necessarily 50-50. Divorcing couples who cannot agree on how things will be divided will be turned over to a judge, who will then determine how the property will be divided in an equitable manner. The judge will look at factors such as income, personal assets, and financial needs and determine what is considered fair.
There are nine states that use a different method, and they are called community property states. Within these states, lawmakers deem all property, assets, and debts to be the belongings of both spouses. With this in mind, everything will be divided 50-50 between both parties, including any debts. This type of division applies to anyone filing for divorce within these nine states, whether or not they got married within them. These properties will be considered "quasi-community" property if they are acquired while living in an equitable distribution state.
How Can I Protect Myself?
The best way for Illinois residents to protect themselves from feeling like their belongings are being unfairly divided is to sign a prenuptial agreement before saying "I do." With an approximate divorce rate of 40 to 50 percent, it is fair to say that many marriages do not make it "till death do us part." Signing a legal document that outlines how you would like your belongings divided in the instance of divorce is the most legally binding way to protect yourself. Some married couples will sign a postnuptial agreement if they did not have time to complete a prenup before tying the knot. Both have similar roles and will deem how the court must divide your assets.
Contact a Will County Divorce Lawyer
If you and your spouse did not sign a prenup or postnup, you will need an experienced legal professional to represent you in court, protecting the life you have built. At The Foray Firm, our attorneys are well-versed in the details of equitable property division and know how to fairly divide your property so that you feel comfortable moving forward. With experience in all areas of family law, our lawyers care about your family's happiness and future. Contact our Joliet, IL, equitable division attorneys at 312-702-1293 for a private consultation today.
Sources:
https://www.businessinsider.in/personal-finance/news/in-9-us-states-a-divorce-could-mean-losing-half-of-everything-you-own/articleshow/73443778.cms