An Overview of Child Relocation Requests in Illinois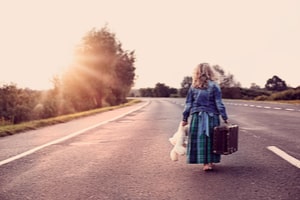 Relocating your family to a new environment can play a role in your divorce proceeding or come up after the ink has dried on your divorce papers.
Although you believe moving your child 500 miles away from where your divorce occurred will be good for them, the court and your child's other parent may not agree.
In Illinois, the parent with primary parenting time does not need court approval to move with their children if the other parent does not object or the move is within 25 miles of their current residence in Will, Cook, DuPage, Kane, Lake or McHenry counties. For other counties, the limit is 50 miles. Any move outside of those set mile ranges must be filed by written notice and approved by the court.
Relocation Notice
If you plan on relocating with your child, your notice to the court must contain the following:
The intended date of your move

The address of your new home (if known)

How long you plan on living there (if the home will not be utilized for a lengthy period of time)
If the notice is not approved by the other parent, it is important to hire an attorney skilled and trained in parenting issues at The Foray Firm. We can help both of you reach an agreement outside of the courtroom and avoid having to go through another trial. Additionally, we will weigh the possible parental responsibility changes you may face as relocation may affect this.
Deciding in Favor of or Against Relocation
When deciding a child's relocation, the court will take the following factors into consideration:
The wishes of the child (if he/she is old enough to make a decision)

The conditions of and reasons for the move

The opposition to the move (if there is one)

The history and relationship between the parents and the child

The effect that the move would have on the relationship between the objecting parent and the child

The presence or absence of family members at the current home versus the newly arranged home

The impact the move may have on the child

The stability the child has at their current location versus the stability the child will have at the presumed new location

The educational factors at the child's current school and the intended new school
The court takes into account that every child relocation case is different and will weigh any additional factors that may affect the child when making a decision.
Contact a Joliet, Illinois, Relocation Attorney Today
Possible relocation can be a very serious matter. Whether you are the parent that wishes to relocate your child, or the parent objecting to the move, contact a Joliet, Illinois, child relocation attorney at The Foray Firm, LLP. Our attorneys will keep the well-being and best interest of your child in mind throughout your case. Call our office at 312-702-1293.
Sources:
http://www.ilga.gov/legislation/ilcs/documents/075000050K609.2.htm