5 Tips for Your High-Conflict Divorce
Posted on January 04, 2023 in
Divorce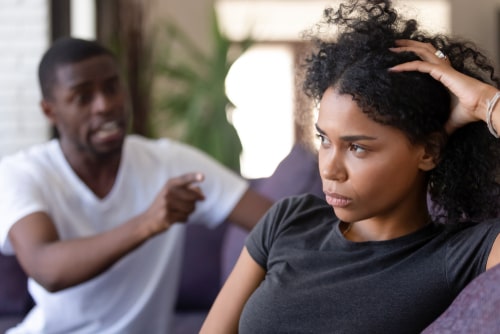 The term "high-conflict divorce" may seem redundant. Afterall, every divorce involves conflict. However, some divorce cases are much more acrimonious than others. When divorcing spouses are unable to move past their anger, frustration and hurt feelings, the divorce process can become a bitter battle. If you are involved in a continuous separation or divorce, you know this firsthand. Here are some tips that may help you navigate a high-conflict divorce and ensure that your rights are protected.
Navigating a Contentious Divorce and Protecting Your Rights
There is no way to completely avoid the stress that comes with a high-conflict divorce. However, there are ways you can manage the conflict and pursue a favorable divorce outcome - even in the midst of extreme dissent.
Hire the Right Attorney - When you are facing a contentious or difficult divorce, having an experienced lawyer who understands the law and knows how to navigate through the court system is crucial. Make sure you choose an attorney who is familiar with the common strategies used in high-conflict cases and will aggressively represent your interests.

Manage Your Emotions - Divorce is an emotional process, and it can be difficult to keep a level head during heated debates. In order to protect your best interests and refrain from escalating conflict, it is important that you remain as level-headed and reasonable as possible. This can be challenging, but with patience and practice, you can learn to manage your emotions in a productive way and remain focused on the issues at hand.

Focus on Solutions - When entering into a high-conflict divorce, it is important to remember that you are ultimately looking for a solution. It can be tempting to focus your energy on blaming and assigning fault, but this will only add fuel to the fire. Instead, focus on what you and your former partner can agree upon in order to reach a favorable resolution.

Be Prepared - High-conflict divorces often involve multiple court appearances and lengthy negotiations. Make sure you are always prepared for each court date and have all relevant documents on hand. Additionally, be aware of the legal deadlines associated with your case and make sure that all paperwork is filed on time.

Document Everything - When dealing with a high-conflict divorce, it is essential to maintain detailed records and documentation. This evidence can be valuable in court, so make sure to keep all emails, text messages, financial documents, and child-related records in a safe place. This information can be used to give your attorney the best possible chance of negotiating an acceptable outcome for your case.
Contact Our Joliet High-Conflict Divorce Lawyer
If you are getting divorced and your spouse refuses to cooperate, you need an attorney who understands how to navigate this tricky situation. Call our skilled Will County divorce attorneys at 312-702-1293. Set up your personalized consultation with The Foray Firm today.
Source:
https://www.ilga.gov/legislation/ilcs/ilcs4.asp?ActID=2086&ChapterID=59&SeqStart=8300000&SeqEnd=10000000