5 Strategies for Divorcing a Controlling Spouse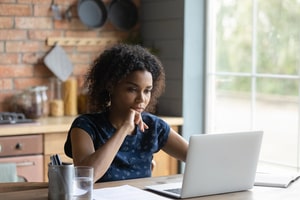 Leaving a controlling spouse can be very difficult. If you have been married for a long time, it might feel like you do not know what to do with yourself without your spouse there to dictate your every move. You may be socially isolated or even separated from your family. Getting a divorce in this situation is the best way to protect yourself and your future. It can be challenging, but it can be done. You will want to make sure that you are represented by an aggressive lawyer. Controlling spouses are skilled at bending the will of their spouse in order to get what they want. You and your lawyer will need to take extra care to ensure that you are not being taken advantage of or controlled in any way during the divorce process.
Tips for Getting Out of a Controlling Marriage
Standing your ground is going to be very important during this time. Some tips that may help you include:
Ask for rehabilitative alimony - Many controlling spouses prevent their partners from working outside the home for pay. You may lack the skills, education, or training you need to start a career. Rehabilitative alimony addresses this exact situation - it is designed so that your spouse will need to continue supporting you while you go to school or seek job training.

Do not give in - Remember that your spouse has no more power over you and that the court and the law see the two of you as complete equals. If your spouse is making unreasonable demands, keep in mind that they are not going to get everything they want.

Safety first - If you have any fears that your spouse will resort to violence, you must put your personal safety first. This may mean going and staying somewhere that your spouse cannot find you. A temporary protection order may be an option. These orders allow you to stay in your home while forcing your spouse to move out.

Get help - Being controlled for a long time can mess with your mind. You and your children, if you have any, may benefit from professional counseling, whether individually or as a family.

Protect your finances - It is very common for a controlling spouse to keep complete control over the marital finances. If you do not have access to marital funds, it is important that you protect yourself financially. Temporary court orders may be an option.
Leaving a controlling spouse can be difficult, but you can do it. Having an aggressive attorney can help.
Contact a Will County Divorce Lawyer
The Foray Firm will aggressively represent you when you are divorcing your controlling spouse. Our experienced Joliet divorce attorneys will not allow your spouse to take advantage of you during the divorce process. Call 312-702-1293 to begin with a free consultation.
Source: https://www.psychologytoday.com/us/blog/friendship-20/201602/7-steps-breaking-free-controlling-partner