4 Tips For Creating a Successful Parenting Plan For Your Teen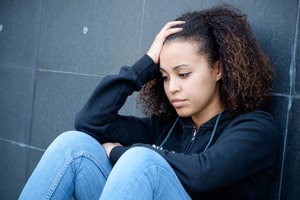 Filing for divorce when you and your spouse share children together always makes things more complicated. Add in the challenges of raising a teenager and the process only becomes more difficult. Divorcing as a parent requires additional legal considerations to be made, including the drafting of a parenting plan. If you and your spouse are involved in a collaborative divorce, you will be able to build this plan together as you see fit. The unpredictability of kids when they are in their teenage years may leave you feeling overwhelmed when trying to determine what is best for your child moving forward. The following four tips can help you tailor your parenting plan to meet the needs of your teenager and maintain a relationship with them even though they may be living under two separate roofs:
The More Detailed, The Better – Without a detailed plan in place, things can quickly go awry. Be sure to have a parenting schedule that outlines when your child will be with each parent and determines which holidays will be spent where. Since your child is of the age where they have their own circle of friends and life outside of your home, penciling in designated family time can make sure that your teen is still spending time with each parent.
Consider Their Schedules – When creating your detailed schedule, it is important to take your teen's schedule into account. Your child is at the point in their life where they have their own interests and activities. Failing to consider these key parts of their life will not end well. Have a copy of you, your spouse, and your child's schedules in hand while designating each parent's scheduled time.
Financial Implications – Your teenager comes with some significant costs, especially if they do not have a job. Those over the age of 16 will need financial assistance for academic and social activities and college tuition costs if they intend on going in that direction. Consider these incoming costs and outline who will be responsible for what to avoid future conflicts in this area.
Life Changes – You should include a clause regarding how things may change within your parenting plan and how you and your co-parent will make these decisions. The life of a teenager changes from day-to-day. From their academic responsibilities to their social lives, your teen is only going to become busier and more independent as the years go on. Take this into account when creating your plan so that you are prepared for any changes that may come your way.
Contact a Joliet Family Lawyer For Help
Whether you are in the process of filing for divorce or need help adjusting your parenting plan to meet your teen's needs, The Foray Firm is here to help. Divorce is an emotionally taxing experience, especially when you have a teenager who has grown up with married parents up until this point. The best way to handle your divorce when you have a child is to have a detailed plan in place. Our Will County family attorneys believe in preserving the dignity of families, even in the instance of divorce. For help with your parenting plan, contact our Joliet divorce attorneys at 312-702-1293.
Source:
https://www.custodyxchange.com/plans/parenting-plan-teenager.php