What Can I Do If I Am Facing Domestic Abuse During the Illinois Stay-at-Home Order?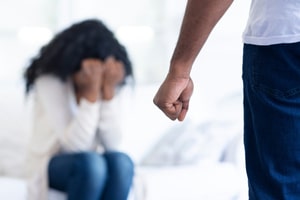 Unfortunately, a high number of Americans are victims of abuse in their own homes. No spouse, significant other, family member, or child should be subjected to domestic violence, yet many struggle to survive at home. Recognizing this domestic violence epidemic is especially relevant during these unprecedented times. With Illinois stay-at-home orders still in place, many domestic violence victims are finding themselves unable to escape their perpetrators. Luckily, the state of Illinois has taken action to help those who find themselves in these unfortunate situations.
Support During COVID-19
Since March, Illinoisians have been asked to remain within their homes to help reduce the spread of COVID-19. While this allows some people a chance to spend much needed time with family members, those in abusive living conditions no longer have the time or space to get away from their abuser. Illinois has recognized this apparent issue and addressed domestic violence survivors in the details of its stay-at-home order. Illinois was one of the 17 states that listed domestic violence survivors and those seeking physical safety as exempt from the stay-at-home order. The state even went so far as to list domestic violence shelters and employees as essential businesses and workers.
Obtaining an Order of Protection in Will County
Another issue that many victims have seen in these past few months is courts closing or restricting their case numbers. Many of these courts closed their doors until the beginning of June, Will County included. This presented a problem for those looking to file for an order of protection during those early weeks of the pandemic. This problem has since been mitigated as the Will County court system reopened on June 1. Though still restricting the number of cases allowed in court, Will County courts are hearing most of their family law cases through virtual means. However, domestic abuse cases may be deemed necessary to be seen in the courthouse due to the severity and urgency of the situation. This is under the discretion of the judge, but regardless, Orders of protection can be filed during the pandemic. If your case does happen in person, the following precautions have been put in place:
Facial coverings must be worn at all times when you are in the building.

Visitors must practice social distancing by remaining at least 6 feet apart.
All visitors must sit or stand according to the posted social distancing instructions.
Contact a Will County Orders of Protection Lawyer
Now more than ever, orders of protection can be the difference between safety, injuries, or even death. Stay-at-home orders are far from coming to an end, with no vaccine in sight and positive test results continue to soar. The Foray Firm is dedicated to helping you through these tumultuous times, especially if your physical safety is in question. Our legal team is continuing to work with clients and help them file and secure the order of protection they need. If you are facing domestic violence, contact our Joliet family law attorneys at 312-702-1293 today.
Sources:
https://www.americanprogress.org/issues/women/reports/2020/08/10/489068/ensuring-domestic-violence-survivors-safety/
https://www.circuitclerkofwillcounty.com/Portals/0/AO%202020-23.pdf