Does a Parent Have to Pay Child Support If They Are Unemployed?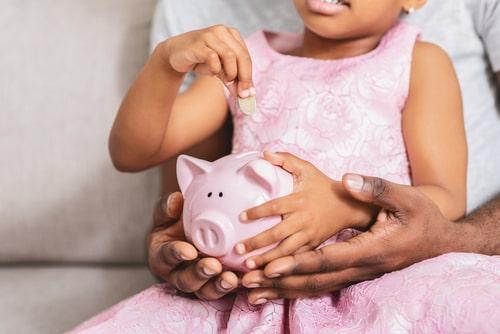 Massive layoffs at companies like Twitter and Meta have been making headlines across the country recently. Being laid off from your job can cause a lot of stress and uncertainty, especially if you have children. Simultaneously, in what has been called "The Great Resignation," people are leaving jobs at an unusually high rate. If you or your child's other parent is unemployed, you may wonder how this will influence your child support order. The answer to this question depends on several different factors.
Child Support Calculations in Illinois
In Illinois, child support payments are determined through a calculation process called the Income Shares method. The two parents' net incomes are added together and then this combined income is used to determine the total amount of financial support the child or children will require. This support obligation is divided between the parents based on their percentage of the combined income. For example, a parent whose income accounts for 30 percent of the combined income would be responsible for paying for 30 percent of the support obligation. The parent with the majority of the parenting time provides his or her share of support by providing for the child's needs. The other parent, the "obligor," provides his or her share through child support payments.
Child Support When a Parent's Income is Zero
If a parent has no job, he or she has no income. The court may handle this situation in a few different ways. If a parent is laid off from work due to no fault of his or her own and makes good-faith attempts to regain employment, the court may grant a modification to reduce the parent's child support obligation.
However, the court handles the situation much differently if the parent is voluntarily unemployed. The court is much less sympathetic in cases of voluntary unemployment. For example, if a man quits his job and does not have another job lined up, the court would be less likely to grant a child support modification. A parent who is voluntarily unemployed is typically required to pay the same child support payment amount that he or she paid when he or she was employed. Similarly, a child support recipient or "obligee" cannot receive more money through child support by quitting his or her job.
Courts have the authority to use imputed income to decide child support. Imputed income is an estimate of what a parent would have earned if he or she had remained employed. If a parent does not have enough work history to impute income, the court will set the parent's income as 75 percent of the Federal Poverty Guidelines. In 2021, the poverty guideline is $12,880 for a family of one so the parent's income would be set to $9,660 for the purpose of child support calculation.
Contact our Joliet Child Support Lawyer
The Will County family law attorneys at The Foray Firm represent payers and recipients of child support. If you need to modify your child support order, establish child support for the first time, or enforce a child support order due to a non-paying parent, contact us for help. Call 312-702-1293 for a confidential consultation.
Source:
https://www.ilga.gov/legislation/ilcs/documents/075000050k505.htm