Am I Eligible for a Joint Simplified Dissolution of Marriage?
Posted on March 29, 2021 in
Divorce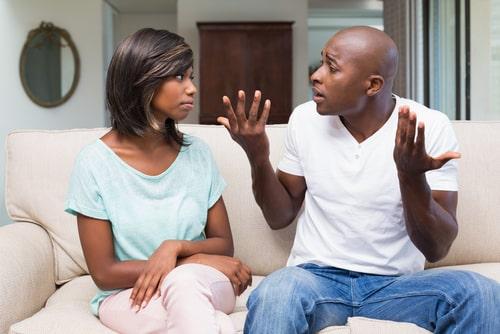 Ending a marriage can be a complicated process, especially when the couple has built a life together over many years. However, some people recognize early on that their marriage is not going to work and decide to file for divorce after a short time. If you and your spouse are in agreement about ending your marriage, you may be eligible for a joint simplified dissolution of marriage in Illinois, which can make the process much easier and more efficient.
Joint Simplified Dissolution Criteria
Under Illinois law, there are several qualifications that a couple must fulfill in order to pursue a joint simplified dissolution of marriage. You and your spouse may meet the requirements if:
You have been married for less than eight years.
One or both of you have been an Illinois resident or stationed in Illinois for military service for at least the past 90 days.
You are in agreement that your marriage has broken down due to irreconcilable differences.
You do not have any children together and one of you is not currently pregnant.
You have reached a written agreement on the ownership of any pets or companion animals.
The value of your marital property is less than $50,000, and your assets do not include any real estate property or retirement savings of a combined value of $10,000 or more.
Your individual gross annual incomes are both less than $30,000, and your combined gross annual income is less than $60,000.
You have disclosed all relevant financial information to each other and reached a written agreement on the allocation of marital debts and any marital assets worth more than $100.
You have both waived the right to maintenance, otherwise known as spousal support or alimony.
Reaching a Resolution
Pursuing a joint simplified dissolution of marriage does not mean that you have to waive the right to an attorney, and in fact, it can be quite beneficial to consult with a lawyer before moving forward. An attorney can help you review your case to determine whether you are eligible, and can also advise you of your rights to property and assets to help you protect your interests when negotiating an agreement with your spouse. Attorney fees for a joint simplified dissolution are often much more affordable than for a more complicated divorce, and at The Foray Firm, you may be eligible for a flat fee divorce.
However, it is important to note that even if you meet the financial and child-related requirements for a joint simplified dissolution, conflict with your spouse can easily derail the process, and if there is a history of domestic violence in your marriage, you are likely better off taking an approach that provides stronger legal protections.
Contact a Homewood, IL Divorce Attorney
At The Foray Firm, we know that ending a marriage is often the best decision, and we want to help you do so in the way that works best for your situation. Whether you need advice about a joint simplified dissolution or representation in a contested divorce, our experienced Joliet divorce lawyers can help you protect your rights and interests. Contact us today at 312-702-1293.
Source:
https://www.ilga.gov/legislation/ilcs/ilcs4.asp?ActID=2086&ChapterID=59&SeqStart=5200000&SeqEnd=6000000